Financial Services (FinServ)
Latvian startup offers free API in fintech first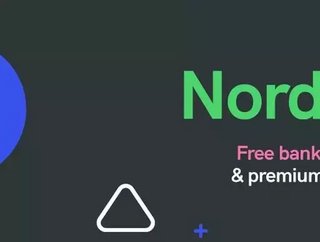 Nordigen's move could open up credit access to millions of new customers...
The Latvia-based fintech startup, Nordigen, has committed a world first by offering free API – a move which could see millions more customers potentially access credit services.
The account data analytics platform for app building, onboarding flows, and customer experience is the first in Europe to offer a free application programming interface (API) for accessing bank account information.
The move follows on from a successful funding round in Q3 2018, for the Riga-based fintech startup, which raised $800,000 for further expansion from the VC firms Seedcamp and Inventure. 
To date, the company has raised $1.4m and has taken a cautious approach to accruing capital so it can remain circumspect on its areas of spending.
However, Nordigen currently has an impressive list of signups and their algorithms have already analysed over a billion transactions.
The decision not to charge for API sets Nordigen apart from other market operators who offer such services on a paid-for basis. But the fintech says the move is aimed at overcoming one of the major obstacles in the potential of open banking, namely the expense of harnessing raw data. 
The move by Nordigen, which has been operational since 2016, could enable millions of new customers to access credit services because it focuses on bank data rather than credit history. 
Speaking to Sifted, Nordigen CEO of co-founder, Rolands Mesters, said of the move, "We're at the very beginning, but we're excited. Free banking data shouldn't be expensive, and it's expensive today."
He explained, "If you switched from focusing on credit histories to focusing on bank data, you would immediately be able to include twice as many people into the effective system of credit."
Open banking in Europe
Open banking was introduced in Europe in 2018 and has democratised financial data access through incumbent financial organisations. However, uptake has been slow – particularly in the areas of credit ratings and bank loans. 
Indeed, according to reports, up to 90% of loans worldwide are rejected – and this is on track to increase to 95% because credit data has become so complicated. This number has been exacerbated by the migration between EU countries for work purposes, with credit histories often playing catch-up.
"Banks don't find your credit record on [credit rating agencies] Experian or SCHUFA, or one of the credit bureaus, so they immediately assume that you're not creditworthy," says Mesters, who points out the alternative is to switch from focussing on credit history to focussing on bank data. "You would immediately be able to include twice as many people into the effective system of credit."
Though Nordigen is essentially a bank data analytics company, it is now looking at repositioning itself as a freemium open banking API.
Nordigen is also in a prime location to thrive, suggest reports. Fintech is booming in the Baltics states, according to the Global Fintech Index City Rankings published by Findexable, which monitors all cities worldwide and found there is a cluster of fintech enterprises in the region, with Lithuania ranking fourth globally and Estonia in 10th position.
Profit in analytics
Nordigen is currently partnered with approximately 50 financial institutions in Europe and Australia and concentrates on organisations that use open banking for credit assessments. The five-year-old startup makes its profits on the analytical side of value-adding.
Currently, there are an estimated 380 AISPs (account information service providers) in Europe that provide paid-for API services. Nordigen's founders realised a streamlined, lower-cost solution was available and then made the move to become the first operative to offer free API services.
The move could well lead to other fintech operatives following the approach, added Mesters. "I'm pretty sure that many companies have been thinking about it and now they realise that they should do this, to avoid us being the only ones."