Financial Services (FinServ)
Is the global economic downturn threatening Fintech growth?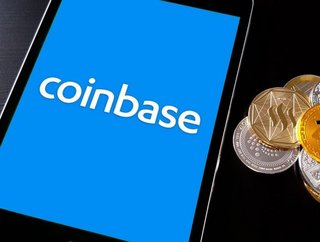 As Tesla cuts 10% of its staff and insurtech Policygenius sheds 25%, we ask if the scaling growth of fintech and insurtech is starting to slow down
The current economic climate is hitting the technology industry where it hurts - in its scaling strategy.
As inflation roars to high points not seen for decades, public spending falls and beleaguered supply chains force up prices, the hiring boom of 2021 could well have begun its downward journey.
Fintech Klarna may be hit while Stripe holds off on IPO plans
Some experts have hinted that Klarna may have lost 30% of its valuation - although the BNPL giant says it still maintains a valuation of $45.6bn and that any value drop at this point is unconfirmed and 'pure speculation'.

Stripe CEO Patrick Collinson has publicaly stated that the fintech's US$95bn valuation is possible not an accurate figure based on the current economic climate and marketplace.
Earlier this week, insurtech leader Policygenius let go 25% of its staff in a bid to reduce costs. According to reports, US technology and crypto companies let go more staff jobs in May than in the previous four months combined.
Figures show that despite the 'war on talent' 4,044 job cuts took place in the technology industry last month, compared to 500 redundancies in the first four months of 2022. The data shows that fintech companies made 1,619 job cuts in May, compared to 440 from the period of January to April.
The biggest players in the market have been affected by the economic crisis, with Elon Musk's announcement earlier this month that even Tesla was cutting 10% of its salaried workers to reduce production costs, because the company had "become overstaffed in many areas."
The news comes in sharp contrast to previous annual reports on technology industry growth.
Insurtech Policygenius loses 170 staff
The effect on the insurtech industry looks set to dampen investment enthusiasm. The New York-based Policygenius, founded by CEO Jennifer Fitzgerald, is one of the leading digital insurers globally. As part of the announcement, Fitzgerald shared on LinkedIn a list of "Policygenius alums" that other companies should look at hiring.
The move is all the more surprising because it comes just three months after Policygenius raised US$125mn from investors, The company also launched a second headquarters in downtown Durham in 2019. Policygenius opened the office after receiving a $5mn incentives package from the state.
The reduction in staff will complicate the arrangement as reports says part of the deal was that Policygenius agreed to employ 377 new staff in the Durham area from 2024.
Speaking about the staff reductions, Jennifer Fitzgerald described the layoffs as a, "the sudden and dramatic shift in the economy." She said, "After careful consideration, we announced the difficult and necessary decision to reduce the size of our workforce. With these changes, we remain confident in the future of our company, our continued innovation, and the excellent service we continue to provide our customers every day."
High interest rates are affecting fintech growth
Andrew Challenger, senior vice president of Challenger, Gray & Christma, also told press, "Many technology startups that saw tremendous growth in 2020—particularly in the real estate, financial, and delivery sectors—are beginning to see a slowdown in users, and coupled with inflation and interest rate concerns, are restructuring their workforces to cut costs."
His words were born out in announcements by Microsoft that is was slowing down its hiring process across Windows, Office, and Teams chat and conferencing software groups. The actions were mirrored by Coinbase which also said it was ceasing hires "for the foreseeable future" because of the current economic climate. According to reports, Coinbase even rescinded job offers from recently accepted hires.
Insurtech markets experience slowdown compared to early 2022
The news comes in sharp contrast to reports in April this year, as global insurtech funding reached $2.2bn. But the UK economy alone has shrunk by 0.1% since March, proving wrong experts who said the figures demonstrated that the insurtech industry growth was showing no signs of slowing down. This follows 2021 when global insurtech funding hit $15.8bn for the year – the highest annual capital inflow ever and more than 2020 and 2019 combined.