Investors poised for action as President Xi set to open NCP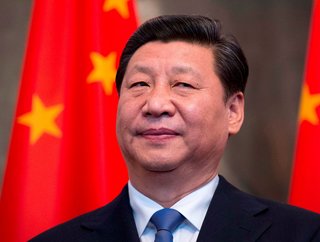 China's President Xi
China's National People's Congress (NCP) will see global investors following President Xi's economic and political strategies
The world's leading investors are poised for action as China's National People's Congress (NCP) looks set to signal political and economic changes.
According to reports, the NPC is one of the most important political events in the world's second-largest economy. It is the annual meeting of the highest organ of state power and the country's top legislative body.
Speaking about the significance of the event, Nigel Green, CEO and founder of deVere Group, one of the world's largest independent financial advisory, asset management and fintech organisations, says: "Investors always closely watch the NPC for any indicators about changes in economic policies that could impact financial markets and business in China – but this year's event is more critical.
"This is the first NPC since China has moved away from its zero-Covid policy to combat the pandemic. It also comes as Xi tightens his grip on power."
"Global investors will be looking for signals on China's policy priorities and goals, and potential opportunities and risks."
Five sectors could benefit from NCP agenda
Green said that up to five sectors could benefit from the latest policy agenda to be set out this weekend, and listed technology, infrastructure, healthcare, renewable energy and consumer goods, as the most likely targets for change.
"China's focus on innovation and tech has been a major theme in previous NPC events. Beijing has committed to increasing investment in areas such as artificial intelligence, semiconductors, and 5G," Green confirmed.
He continued: "Domestic and foreign companies involved in these sectors could receive increased government support.
"The NPC typically includes rhetoric about infrastructure investment, including plans for new roads, railways, amongst other public works projects."
Addressing China's ageing population
One serious social problem being faced by China is its ageing population. The One Child policy, implemented for decades as part of the communist regime's population control strategy, has resulted in a diminished rate of replacement for the younger generations. It has also caused a serious gender imbalance, with 30 million more young men in China than women.
This has compounded the ageing population problem because fewer marriages are happening, and the One Child policy mantras of old are still discouraging young couples from growing their families beyond the 'single child' bracket.
Green notes that, "China's ageing population has led to increased demand for healthcare services, and the government has made improving healthcare a priority, including further investment in areas such as medical research, new hospitals and pharmaceuticals."
China cutting down on emissions
News to be welcomed globally, would be attempts by China to cut its global emissions. Currently, as the manufacturing powerhouse of the world, China's green agenda has left much to be desired as western nations scramble to hit 2030 net zero targets.
Green said: "Beijing has set ambitious targets for slashing greenhouse gas emissions, and the NPC often includes highlights on how it aims to achieve these targets."
Increase in consumerism among China's middle classes
But emissions targets would need to be balanced with plans to increase China's increasing demand for consumer goods, which show no signs of slowing down. "As China's middle class continues to grow, there's increasing demand for quality consumer goods. Entities involved in areas such as retail, luxury goods, and e-commerce will benefit from increased consumer spending." Green pointed out.
It is hoped changes will occur from sustainable finance directions as President Xi recently ordered China's bankers to 'clean up' their activities and embrace less hedonistic lifestyles.
"This reflects his wider aim to promote traditional Chinese values, tackle corruption, and maintain social stability and a more modest way of life."
Green added: "The importance of this event for global investors, which will shape the world's second-largest economy, cannot be overestimated."