Top SIX Digital Payments Countries About to go Cashless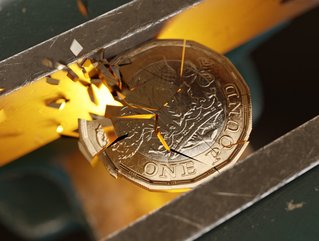 With digital transformation, the transaction landscape is leaving the concept of cash behind. We list the top five countries going cashless
Mobile payments, ewallets, tap-to-pay, and of course, debit and credit cards, are now the most commonly used payment vehicles globally. Cash is dying out, used only by a limited number of vendors and in general, by an ageing demographic.
Children today track their pocket money through super-apps, with piggy banks and coin purses viewed as relics from a bygone era. The age of digital currencies encroaches ever closer as notes and coins are gradually being replaced by new technologies.
#6
United Kingdom
Despite its being the fintech leader of Europe, and only second globally to the USA when it comes to fintech enterprise, the UK sits in sixth place when it comes to swapping cash for 100% digital transactions. According to a study by UK Finance, use of cash at the point of sale has decreased by 35% since 2020 as a direct result of the pandemic.
#5
Finland
While they never made much headway at Eurovision, Finland is speeding towards a cashless future and could even overtake its current European rivals on the leaderboard. Finland also currently ranks second to Ireland in terms of frequency of use of cards. It is fifth in ecommerce spending as a percentage of GDP and number three in online banking adoption. According to the Bank of England, Finland is predicted to become completely cashless by 2030.
#4
The Netherlands
With 91% of the population of Holland having embraced digital payments and debit cards, carrying cash in The Netherlands is not commonplace. But, research shows there is a natural reticence to embrace credit - a cultural unease that may hold up the journey towards a cash-free society. However, the Dutch have adopted new technologies with gusto, with data revealing that Holland is Europe's leading country country for cashless smartwatch payments.
#3
Norway
According to the World Bank, with 98% of its citizens having embraced the debit/credit card system, Norway could be the first country in Europe to declare itself cashless. Furthermore, data shows that in 2021, only between 2 and 3% of transactions at the point of sale in Norway were carried out using cash. Norway's central bank says that only 3–5% of all point of sale transactions were carried out with physical cash—with three out of every four card transactions being contactless.
What's more, over 95% of the population use mobile payment apps—and as of 2020, apps were the most popular way of transferring money peer-to-peer, accounting for nearly 80% of all transfers.
#2
China
In November 2020, China's finance ministers announced the rollout pilot programme of the digital Yen - a scheme that saw thousands of citizens offered the equivalent of US$40 to spend in an ewallet as a test to see how well a Chinese Central Bank digital currency would function. By the time the Chinese Winter Olympic Games kicked off in February 2022, the experiment has collected two years worth of data and had seen $13.68bn worth of payments circulated. While there remains a heavily cash dependent demographic within China, the country is expected to attempt to go entirely cashless within the next two to three years.
#1
Sweden
Although it was the first country to issue banknotes, Sweden is the most cashless society in the world today, with just 32 ATMs in operation per 100,000 people, and with more than 98% of its citizens own a debit/credit card. It also ranks as one of the top countries utilising mobile payments. The first European country to issue banknotes, Sweden looks set to be one of the first European countries to get rid of them.
Another area that Sweden is leading in, is mobile payment adoption. It is one of the top countries for contactless mobile payments and some studies suggest that physical cash could be eradicated from its economy by 2024.