Monneo MD talks Diversity & Development in Digital Payments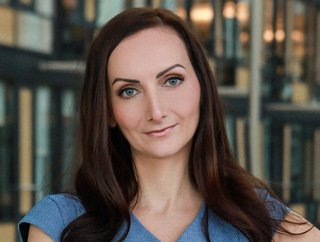 As part of our 'Women in Fintech' series, Lili Metodieva, MD of Monneo tells us how she got into finance and why digital payments are the future of fintech
Lili Metodieva embarked on her career in finance in 2006. Since then she has developed extensive expertise in compliance, Visa and Mastercard card acquiring, payment methods, operations, marketing, risk management and business development by dealing with various challenges in the ecommerce industry.
As the MD of Monneo, (a virtual IBAN provider and merchant account provider) and a self-confessed "people-person", Metodieva is also a perpetual goal setter. We caught up with her to find out more about her journey into fintech - and where she sees the future of payments.

Tell us about your role in Fintech- what does it involve - and how did you get there?
I'm currently the Managing Director of Monneo, a complete end-to-end payment ecosystem provider serving the ecommerce industry through an established network of leading banks. In my role, I'm responsible for the overall running and management of all aspects of business development at Monneo. That's really the beauty of my position - I get to speak with everyone: clients, partners, and new businesses.
It's been a long path to get here, but I'm proud of my journey. I got my first break in the online payments space in 2006. Since then, I've worked across several roles related to payments and the world of eCommerce. Therefore, it was natural to take the next step and combine this expertise within the field of digital banking, which is what I'm doing at Monneo.
What attracted you to finance - and the sector you are currently in?
It's such a dynamic sector, with so many exciting things happening. Initially, I think I was drawn to the industry on account of how new it was. Nothing had been created yet, so there was real potential to build new solutions that really benefitted people. It's also an industry where no two days are the same, which is something that has always appealed to me.
What's your biggest achievement to date in the sector?
I think it would have to be developing Monneo and building up the network we have created. Our end-to-end payments ecosystem is truly one of a kind, which is something we're all proud of. What's more, our system has been created to address several longstanding issues, which online merchants have had to deal with for many years.
Nowadays, I think you get some businesses that build very elaborate solutions, which try and cover a lot of ground but don't always live up to their billing. By contrast, we've developed a much more specific service that genuinely makes a difference to the lives of our customers, which is a very fulfilling feeling.
If you weren't in fintech, what industry would you have chosen to work in, and why?
Since I was a child, I have always wanted to be a commercial airlines pilot. It might sound totally different to my current role, but I think there are several similarities. Pilots must take on a lot of responsibility, as do Managing Directors, which is something I've always liked and felt comfortable with.
Likewise, pilots don't really have a specific routine and their job takes them around the world, constantly forcing them to meet new people. Again, this is very similar to working for Monneo. One of my personal goals for the next few years is to undertake pilot training and to finally take to the skies.
Is diversity a problem in the fintech space - and if so, what should we be doing about it?
There is a problem, but the fintech sector is doing a much better job at promoting diversity than some other industries. Obviously, many of the people in senior positions are still male, but you are finally beginning to see some change as more women enter these roles. Personally, I see it as a manageable challenge, which the industry clearly wants to address.
How do you see fintech developing over the next five years, with particular reference to your specialty?
I don't think there will be a huge delineation from the path we're currently on. If you follow industry trends, everything is moving towards an environment where payments are easier to execute and totally borderless. As the world becomes more interconnected the need for this form of payment becomes greater, so the trend won't go away.
At Monneo, we are committed to building technologies that facilitate this process. There are several exciting solutions available right now, which make this endeavor straightforward, safe and quick, including our own. Moving forward, I would expect even more systems to be brought to market, which go even further in this effort.
As a business, we're also looking to embark on a significant global expansion in the next few years. We recently launched our service in Brazil and will soon extend that offering across other areas of Latin America. It's an exciting time and we can't wait to see how our solution helps to streamline both local and international payment processes in these regions.
What inspires you in fintech today?
That's easy; it's the innovation and the people. I would have to put people first, as fintech is an industry that features so many bright and talented individuals. During my time in the sector, I've met so many exceptional minds and had the privilege to exchange ideas and opinions with them, which has allowed me to learn so much.
Of course, these brilliant people inevitably have brilliant ideas, which is why we see so many great products and services coming to market. I think this constant innovation creates an atmosphere in the sector, which benefits everyone. I constantly feel inspired by my peers to take on new challenges, especially in relation to product development.