FIVE key Fintech trends driving change in Digital Payments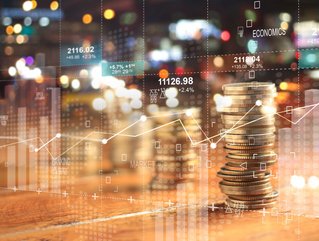 From BNPL to cryptocurrency, the world of payments is changing ‒ and fintech innovation is at the heart of it. We look at the top five disruptive trends
It's no secret that fintech is transforming the global financial industry. As incumbent banks battle to keep up with their lightweight, digitised younger competitors and financial operatives jostle to provide increasingly frictionless services, the payments space is also undergoing changes of its own ‒ and they are no less dramatic.
Innovations in digital currencies, blockchain technology and AML regulations have caused a number of disruptive changes to transform the payments space. Security has loomed large, too, as cybercrime has skyrocketed over the past two years. We take a look at five defining trends that are reshaping payments as we know them.
1. Cryptocurrency is going mainstream
The news that El Salvador was introducing Bitcoin as a mainstream currency sent shockwaves through the financial markets. But, just under a year later, time has moved swiftly forward, with digital currencies at the forefront of most payment companies' agendas. Over the past year, there has been a marked increase in M7A in relation to crypto.
For example, PayPal acquired Curv, Nuvei acquired Simplex as well as new partnerships, cryptocurrency feature launches, and significant funding rounds. Take NYDIG and its impressive funding drive in December 2021. It raised $1bn ‒ officially a megaround. Meanwhile, dedicated cryptocurrency teams are changing incumbents from within and the adoption of new technologies that support crypto spending and trading has never been so high.
Digital banks are one step ahead of the curve and are already offering payment services that are crypto-compatible. Another indicator that Cryptocurrency in the payments sector is about to explode is US President Biden's declaration that his administration will investigate ways to regulate the space to bring it further into the mainstream.
2. SaaS Platforms see higher adoption rates
The fact that Stripe is now the fastest growing fintech payments startup globally is an indication of just how fast the space is moving. Now worth an estimated $95bn, it is also the IPO to watch in 2022. But all this is a signal that onramps into the payments sector are increasing.
Giant platforms that support online payments such as Shopify and Mindbody have transformed ‒ and are now essentially operating ‒ systems that enable their customers to leverage new and emerging financial services. The platforms are also built with the latest KPIs in mind, offering better customer experiences, faster product delivery and driving business growth. Some are even providing new financial products such as payment cards and loans as a further incentive. This trend looks set to continue its growth trajectory in 2023, too.
3. BNPL is skyrocketing
Despite criticism of the 'buy now, pay later' space, as well as concern that it is encouraging young customers to become embroiled in financial debt, the online trend that allows users to spread their payments into interest-free installments has never been more popular. A recent survey by Vodeno revealed that retailers in Europe are embracing new embedded finance offerings, with 56% of vendors saying they will be launching new products in 2022.
The marketplace has already seen a robust adoption of services such as BNPL, with 74% of European retailers already offering the service at the checkout.
According to reports, embedded finance is seeing strong adoption across Europe's retail and eCommerce sector, with over half (56%) of retailers surveyed intending to either increase their offering (34%) or to start offering (22%) embedded finance solutions in the coming 12 months.
4. Contactless technology is redefining frictionless payments
Mobile payments that no longer require contact to take place are also set to become more commonplace in 2022. For starters, Apple announced it is launching Tap to Pay. Also, according to a recent report by investment management firm Bailard, there's been a rapid global adoption of a superior form of digital payments. Consumers currently interact with contactless payments through two primary forms: contactless-enabled credit and debit cards, and mobile wallets (such as Apple Pay, Google Pay, and Samsung Pay).
The steady reduction of cash points alongside the shift towards online banking and modernised payment processes has, according to Michael Schrezenmaier, CEO Europe at SumUp, accelerated the move toward a cashless society in recent years. "There's no doubt that some of the biggest innovations in regards to merchant products and services being utilised in the industry have been around contactless payment solutions," he recently told FinTech Magazine. "What's more, the onset of COVID-19 and the need for merchants to respect social distancing measures and health guidelines put in place by the government has meant that this reliance on contactless payment solutions has become even more important over the past 18 months."
5. Rise of the Fintech Super App
'Super app' is a term used to describe an app within the world of commerce that provides something above and beyond the normally accepted service. Digital transformation has led to a rise in the number of banking super apps now available to customers. These all-singing, all-dancing platforms provide their customers with a fully-rounded experience that means they never need to leave the app to carry out a task beyond its capability, in terms of financial services. For fintech, the rise of these apps could mean trading in cryptocurrency while managing several savings accounts. The solutions offer swift and cost-free account opening options, along with cross-border payment tools and multi-currency options for complete payment transparency. Digital banks offering sought-after super apps include Starling Bank, Revolut, Cashplus, and Monzo.
Crypto card payments will increase in 2022 and 2023
Traditional card networks are becoming increasingly open to cryptocurrency as a form of payment. For example, Visa has an estimated 65 cryptocurrency partners set up to issue Visa cards. Furthermore, in the last quarter of 2021, the payments giant enabled more than $2.5bn in cryptocurrency transactions. This looks set to rise in 2022, and there are likely to be more cryptocurrency cards as well as issuers that experiment with cryptocurrency in its various forms.