Crown Agents Bank and VodaCash enable mobile payments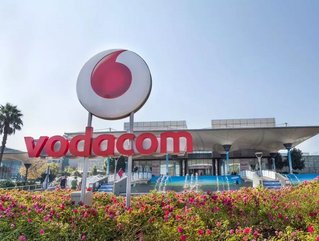 Financial services provider Crown Agents Bank has partnered with VodaCash SA, a subsidiary of Vodacom in the Democratic Republic of Congo (DRC...
Financial services provider has partnered with VodaCash SA, a subsidiary of in the Democratic Republic of Congo (DRC).
The collaboration will involve enabling international mobile payments through the latter company's brand. The development fulfils a dual strategic purpose:
Maintaining Vodacom's market lead by facilitating the transition from cash to digital forms of transaction.
Expanding communities' access to finances in a faster, cheaper and more reliable way.
For its part, Crown Agents Bank, a well-regarded partner established in 1833 and selected by governments and financial services providers alike, will provide an integrated payment gateway to allow payments directly to digital wallets. 
In total, the company's reach will be extended to reach 13.4 million Vodacom Congo subscribers.
Transforming the DCR's financial infrastructure
"Being able to provide payments to mobile wallets in the DRC is an important step towards financial inclusivity," said Steve Marshall, Chief Commercial Officer at Crown Agents Bank.
"Along with our well-established FX (foreign exchange) capabilities across the continent, we are building out a suite of payment services that allow us to reach those who previously were unable to access financial services. 
"The timing of the VodaCash collaboration is crucial, as we're seeing an increased demand from IDOs (international development organisations) making payments to mobile wallets in the wake of the COVID-19 pandemic."
Chris Williamson, Managing Executive at M-Pesa of Vodacom Group, spoke more generally about the DRC's generally deprived financial services infrastructure; something he believes this new partnership could rectify. 
"Payments have historically been challenging in the region, especially getting funds to those who are financially excluded and difficult to reach with traditional channels. The uptake of mobile wallets in DRC means more people can now receive payments with maximum convenience and minimum cost. 
"By partnering with Crown Agents Bank to provide this service, we can ensure payments are delivered swiftly, safely and securely."