40% of LATAM ecommerce payments are by alternative methods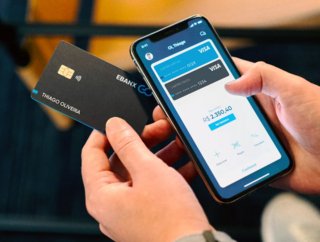 40% of digital commerce payments are made by alternative payment methods, says new EBANX report, a significant rise on 2021
Latin America has seen a substantial increase in alternative payment methods, according to a new study, Beyond Borders 2022/2023, by the Brazillian fintech EBANX.

The data released by EBANX, a global payments processor, shows that alternative payment methods (APMs) have skyrocketed, reaching a 39% share of total digital-commerce volume – a value of nearly US$400bn – as of the end of 2022. This rise in APMs follows four years of increased growth since 2018. Meanwhile, credit and debit cards have seen their usage decrease.

Leading LATAM countries for alternative payments

The report pinpoints three Latin American countries that are leading the way in digital commerce. These are, Columbia, El Salvador - which officially adopted Bitcoin as a mainstream currency in 2021, and Brazil, where APMs have reached peaks of 50%, 49%, and 44% respectively.

The increase in APMs can be attributed to increased financial inclusion, which has been driven by better fintech and payment offerings, as well as mobile adoption and more flexible options provided for customers regarding credit.

Data from the World Bank Global Index shows that the percentage of Latin Americans who have an account has jumped from 39% to 73% between 2011 and 2021.

However, only 28% of people in LatAm have a credit card. "It is in the gap between accounts and card ownership that APMs have found a unique growth opportunity," the report states.

Furthermore, the report concluded, swiftly-scaling alternative payments industry in Latin America has been driven by diversity. "Account-based transfers, such as Pix in Brazil and PSE in Colombia; e-wallets, such as Ualá in Argentina; cash-based payments, such as OXXO in Mexico; Buy Now Pay Later (BNPL) solutions, such as Sistecredito in Colombia, and others."
Top THREE leading alternative payment providers in LATAM

PicPay: Latin America's most-used digital wallet has an estimated 65 million users based mainly in Brazil, and 30 million daily users.
Nubank: The neobank's flexible digital wallet reportedly has 65 million registered users mainly in Brazil, Mexico, and Columbia

Mercado Pago: Part of Mercado Libra, this fintech boasts 39 million unique, registered users and serves customers in Chile, Mexico, Columbia, and Argentina.