SoftBank & Coinbase Chaos as Share Prices & Crypto Plummet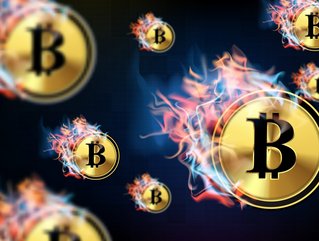 As SoftBank and Coinbase crash, the world's largest companies show the biggest losses as inflation rocks the financial markets and supply chains fail
The latest news from the financial markets has been ominous to say the least. While Crypto exchange giant Coinbase's CEO, Bryan Armstrong, warned the company's 98 million customers that they could lose all their crypto assets, SoftBank Group, the multi-billion dollar Japanese investment bank, announced it had experienced phenomenal losses.
The two events are indicative of the turbulent times the global financial industry is facing as the Ukraine war disrupts economies through rising prices and disrupted supply chains, and the world continues to reel from the reverberations of the lockdowns enforced during the pandemic.
Rising inflation has hit consumers hard and spending is down universally. These three elements are now displaying the consequences of two years of disruption followed by war.
SoftBank Group has been suffering for a while
The investment giant lost a staggering $13.2bn for the latest fiscal year, an indication that it has experienced a massive change in fortunes just 12 months following its announcement that it had made more profits in one quarter than any Japanese company in history.
The latest report shows the bank also logged a record annual net loss after a challenging run that saw its assets hit by regulatory crackdowns in China and a US tech-share rout.
According to reports, the group recorded a net loss of $13.17bn in the year to March 2022—a fall of 4.99 trillion yen net profit in 2021, when large market rallies boosted results.
Information also suggests that SoftBank's losses have grown a result of the shares they hold on Didi Chuxing - the Chinese ride-hailing giant and e-commerce group Alibaba. Both entities have been badly affected by a regulatory crackdown by Beijing on the country's private sector.
Experts predict a Crypto winter as market crashes
With Coinbase facing bankruptcy after its shares dropped by 27%, crypto looks set to experience a bleak rest of 2022. The market has tumbled, leading to massive drops in investment value across the board. Bitcoin has more than halved in value since November 2021, and shows little sign of recovery, while other currencies have tanked completely.
Those that invested their savings in the Terra 'stablecoin', for example, were wringing their hands, as the asset dropped in value by 96%. Experts have been left wondering if the fall of Terra is an indication of a wider downturn happening in the next few months, or, if it is just another example of the extreme volatility of the cryptocurrency marketplace.
Terra is classed as a stablecoin - one of the digital currencies that is supposed to have a fixed value. With a similar function to a bank in the crypto ecosystem, stablecoins obtain their stability from big reserves and usually have enough liquidity to cover all coins in circulation. However, Terra is classed as an "algorithmic stablecoin", which creates its own devaluation by printing money and utilising complicated smart contracts to make sure the value stays as close to the US$1 value as possible.
However, reports suggest that the algorithm failed as investors rushed to liquidate their positions faster than the automatic stabilisers could register. Terra is also 50% Luna - a floating token. When Terra's value falls below a certain level, too low, Luna holders are meant to sell their coins to maintain price levels. However, Luna's value has also plummeted, resulting in a double crash of the 'not so stable' stablecoin.
Entertainment giants bruised by inflation and Ukraine
Other giants have been shaken with losses. Netflix has famously lost more than 50% of its share price value after losing over 200,000 subscribers in the first quarter of 2022. Market experts blame the rise in global prices and a temporary swell of interest following the lockdowns, during which more consumers subscribed to home entertainment systems.
Subscribers have now re-thought their commitment to streaming services which saw Netflix grow its customer base by 2.5 million customers in the first quarter of 2020.
The reduction in Netflix subscribers is the first event of its kind for the entertainment giant in a decade. Wall Street experts had even predicted the company to announce growth of approximately 2.5 million new customers. Instead, they were shocked when Netflix announced the substantial fall in subscribers.
In a bizarre twist of fate, Aramco rises to the top spot
As fuel prices rise globally and the energy crisis hits all areas of the global supply chain, one surprising winner has been Aramco - the Saudi Arabian petroleum and natural gas giant, which was valued at US$2.42trn based on the price of its shares at the close of the market, making it the world's biggest company.
Aramco took the top spot after Apple saw its share price drop dramatically and ended up with a valuation of $2.37trn. Experts aid the falling share price occurred despite Apple's latest fiscal reports revealing better-than-expected profits in the firstquarter of 2022 due to robust customer demand.
However, the technology behemoth cautioned that profits would continue to suffer as a result of China's Covid-19 lockdown measures and continuing supply chain issues globally.