Dogecoin surges by 40% as top 10 cryptos crash, data reveals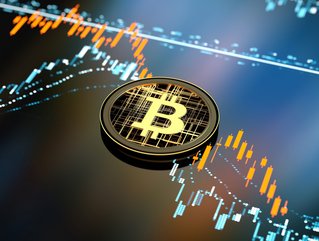 Dogecoin and Polygon are the only two top cryptos to see a price rise as other currencies crash, Crypto Presales report says.
Dogecoin and Polygon were the only two leading cryptocurrencies to see a rise in value over October and November, a new report shows.
The figures, released by Crypto Presales, show that out of the top 10 currencies, most coins lost an average of 10% of their value over the past month, with only two currencies holding their own value-wise.
Dogecoin came in November with an impressive price rise of 40%. But Solana saw a tumble of 56%.
While Dogecoin in general, has experienced price drops this year (it lost 65% of its value in ten months,, down from $22.8bn in January) November has seen the beleaguered currency rally over the past month. The rise in value follows months of low trading - and even saw Dogecoin move back into the top 10 most traded cryptocurrencies.
The second currency to see a price surge was Polygon. However, the rise has been small - just 2% but increases the currency's market capfrom $7.3bn in October to $7.5bn.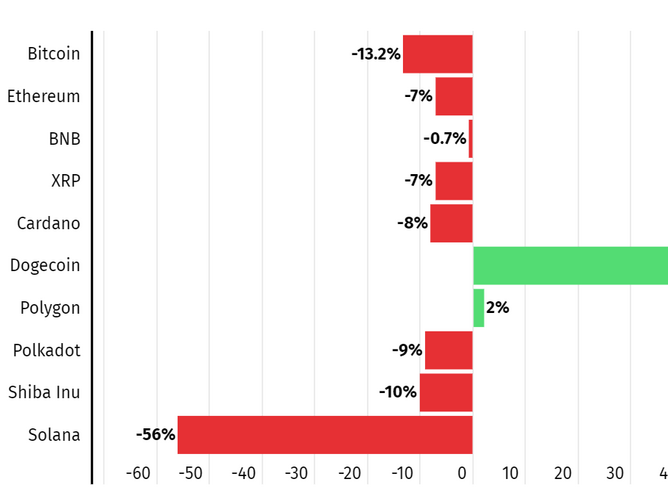 Solana sees massive price drop, Bitcoin also falls
But Solana, which, according to reports, ranks number 15 in the world's favourite cryptocurrencies, dropped by 56% in October and November. This fall, the CoinMarketCap shows, makes Solana's losses the most extensive in 2022. It has fallen by 92% overall, dropping $48bn off the currency's market cap.
The data shows that the number one favourite cryptocurrency, Bitcoin has also seen massive losses, as it ranks second for the largest fall of 13.2% in November. Reports also show that Bitcoin's value dropped to $16,600 from $19,125 last month. Meanwhile, Shiba Inu saw a 10% price drop, ranking it third for the largest crypto price drops in November 2022.