Bataan government signs MOU with blockchain leader nChain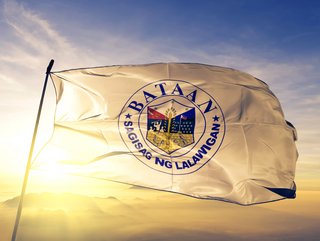 The government of Bataan has signed an MOU with blockchain leader nChain to lay down a digital framework for the province
The Provincial Government of Bataan (PGB) has signed a Memorandum of Understanding (MOU) with global blockchain leader nChain. The agreement has the objective of laying down the framework for the establishment of a digital platform for the province to streamline current systems and procedures of government services.

The Province of Bataan is part of the Central Luzon region of Luzon in the Philippines. It is known in history as the last stronghold of the Americans in the Philippines when the Japanese invaded it during World War II.
Launched in 2015, nChain has a presence in London, Switzerland; Slovenia; Stockholm, Sweden and the Philippines and specialises in developing the potential of blockchain technology through ongoing research and development of inventions, including the maintenance of a robust patent portfolio, and by offering software, IP licensing, and consulting services across several industries, including iGaming, supply chain, and finance.
Streamlining blockchain technology for the Bataan government

According to reports, the agreement to implement a blockchain framework in Bataan, was signed by Bataan Governor Joet Garcia and nChain AG Chairman Stefan Matthews. A statement released by nChain, said the MOU is "pursuant to Republic Act No. 11032 also known as the Ease of Doing Business and Efficient Government Service Delivery Act of 2018. This partnership aims to digitalise the operations of the PGB."

Speaking about the agreement, nChain's Stefan Matthews said, "nChain is committed to partnering with governments around the world to digitally transform their economies. Through this memorandum of understanding with Bataan, we are thrilled to begin to propel the state forward by providing expert advice and blockchain-based solutions for the digitisation of the state services, products, and processes using our robust intellectual property rights portfolio."

Matthews said that with the BSV blockchain powered by NChain, Bataan will have an efficient, secure, and transparent system in digitising various branches and agencies of the state, providing better services and products for its people.

Blockchain benefit for Bataan

Commenting on the MOU, Governor Garcia praised the partnership that will make use of NChain's next-gen blockchain technology and improve the efficiency and transparency of our government operations, as well as provide innovative, secure and accessible online services to our citizens.

The technology will also improve the transparency and accountability of government operations, as it provides tamper-proof record of all transactions, Garcia said.


He added, "We are excited to be at the forefront of the implementation of blockchain technology in government services. This partnership with NChain will greatly benefit our citizens by providing them with fast and secure access to government services, while also ensuring the integrity of these services.
Strategy to implement blockchain framework

The roll-out of the technology, which is expected to occur later this year, will be actioned as "the Provincial Government of Bataan and NChain work hard to achieve our common goal of fully enabling blockchain technology in government services," Garcia said.

He added, "We are confident that this strategic alliance will result in improved efficiency within the state's operations and bring many innovative possibilities for the future."