Fintech Interview: Derek White, CEO of Galileo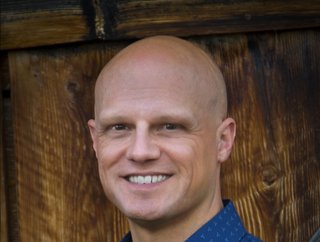 Derek White is the CEO of Galileo, the API standard for card issuing and digital banking. He tells us what inspires him daily in fintech
Derek White is the CEO of Galileo, the API standard for card issuing and digital banking. He tells us what inspires him daily and what he's most looking forward to doing as life returns to normal again.
Q: Who was your childhood hero and why?
My father; not just when I was a child, but still today. That unending patience and attentive listening with perfectly placed questions to prompt and guide are invaluable. Dad raised me to believe we could become ANYTHING we wanted to, if we search for truth, with an emphasis on continuous learning, finding the joy of serving others above ourselves, academics over athletics, the power and value of hard work, humility, organizational behaviour, and positivity.
Q: What's the best piece of advice you ever received?
"Open your mouth." As a kid growing up in the mountains of Utah, I dreamed of one day working in global business and living abroad. A friend taught me the first step in realizing your dreams is to open your mouth and share your dream with others; you never know who will help open a door for you. When I shared my dream with one of my mentors, she picked up the phone, and within a week my dream was a reality.
Q: What was the last book you read - and how long ago did you read it?
I don't read a lot of books, but I reflect a lot on what I do read. I also bounce between multiple books at the same time. I recently read AI 2041 by Kai-Fu Lee. I admire and have met Kai-Fu Lee a number of times in China. His ability to simplify complexity and peek into the future is inspiring.
The book I finished last night was The Boxcar Children with my youngest daughter. As a father of four, my favourite time of the day is reading with my kids and putting them to bed. I genuinely believe helping children gain a love for reading opens their minds to endless possibilities.
Q: Name one piece of technology you couldn't live without and tell us why
Spotify - When I get deep into work, I love to have music on in the background. My friends and family tell me I have a very eclectic and international playlist that ranges from Country to Norwegian rap to Spanish Reggaeton to Hindi dance music.
Q: Who do you look up to in terms of leadership and mentorship?
Young people inspire me. One of my favourite things to do is to meet with the young talent in a company and ask them what their magic is. I'm inspired by their stories and ambition to help others and change the world.
Q: Which activity are you most looking forward to doing when the pandemic is over?
I can't wait to have an in-person all-employee meeting with the Galileo team, walking the halls and seeing the whites of people's eyes. I'm also looking forward to traveling internationally to meet team members and clients.
Q: Is there a personal achievement from the past 12 months of which you are particularly proud?
I'm proud and excited to return to Utah to nurture and expand the thriving ecosystem of innovators and founders here in Silicon Slopes, while also leading a global, purpose-driven company that helps our clients build a better financial future for their customers and the world.
Q: What inspires you in Fintech today?
The greatest stress in people's lives is money. Powering, investing in and mentoring dreamers to solution is what inspires me.