Atlantis aspires to create the bank of the future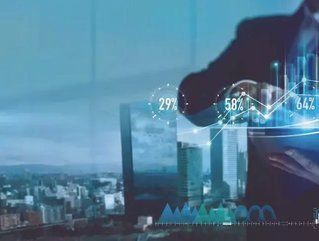 Singapore-based fintech Atlantis has launched its new venture, Neo-Bank, in India to capitalise on the ever-popular digital banking market...
Singapore-based fintech has launched its new venture, , in India to capitalise on the ever-popular digital banking market.
In a recently published , Vineet Jain, COO of Neo-Bank India, stated, "With the technology ecosystem evolving fast, young consumers have been looking for a platform that is more than a place where they can park their savings. Neo-Bank understands their relationship with money and will help them manage their finances hassle-free."
Offering a current account (Smart) and savings account (Stash), Neo-Bank combines these two products with easy-to-use app-based solutions and intelligent algorithms to automate customers' finances and transform the nature of banking.
Indeed, Atlantis' vision for the 'bank of the future' dispenses with physical infrastructure and instead focuses on tech-based solutions which enable users and communities to redefine their relationship with money.
Banking for a new generation
Its customer-centric and tech-enabled approach positions the company as a champion of Millenials and Generation-Z consumers, the first to live in a truly digital world. 
"As [they] have reshaped every industry in their tech-savvy, mobile-first image, banking has largely stayed the same. Our 'lifestyle-bank' rewrites this story, paving a journey to autonomous-finance," said the company .
By leveraging Big Data and blockchain in combination with a unique approach to credit, wherein it is treated as an engineering problem to be solved, Atlantis' method of operating is significantly and noticeably more innovative than the traditional banking procedures which preceded it.
However, although the company is a good example of a fintech taking a direct approach to moulding the future of banking, it is far from being the only strategy. , we explored how was helping traditional organisation transition in a similar manner:
"Nowadays banks must weave their services into customers' digital lives, and provide the financial services customers need when and where it's most convenient for them," said Sheila Kagan, CEO of PayKey.  
"We are thrilled to see that Standard Chartered is pioneering a new banking experience and are honoured to bridge the gap between Standard Chartered's impressive portfolio of banking services and their customers' digital lives."