PayKey helps to transform Standard Chartered Bank of Korea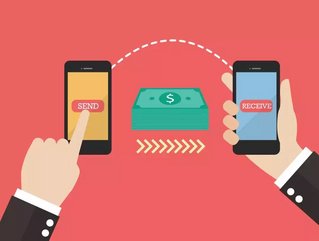 Tel Aviv-based PayKey has partnered with Standard Chartered Bank of Korea on a world-first tech solution for open banking...
Tel Aviv-based has partnered with on a world-first tech solution for open banking.
An expert on redefining the modern mobile banking experience, PayKey's keyboard-based solution aims to seamlessly integrate P2P (peer to peer) banking into customers' daily lives. 
For instance, users could easily send money on Whatsapp via the 'banking key' shortcut on their mobile keyboard, select the appropriate 'send money' function, type the desired amount and then send it to an authorised contact, all while staying within the original chat window.
Standard Chartered's deployment of this open banking platform forms part of its focus on driving banking transformation through digital innovation. Although currently utilised for account maintenance and money transmission purposes, PayKey envisions a time when it could be used for trading, investment and more in the future.
A new generation of banking in South Korea
It should be noted that this update comes in the wake of South Korea's financial ecosystem re-evaluation, comparable to or in the EU.
In addition to overcoming logistical barriers through technology, the new standard will allow banks to offer customers a far more personalised and optimised form of the services they require.
"The launch of Standard Chartered's new keyboard solution marks a significant leap forward in delivering an embedded banking experience that puts the customer's preferences at the core," said Sheila Kagan, CEO of PayKey. 
"Nowadays banks must weave their services into customers' digital lives, and provide the financial services customers need when and where it's most convenient for them. 
"We are thrilled to see that Standard Chartered is pioneering a new banking experience and are honoured to bridge the gap between Standard Chartered's impressive portfolio of banking services and their customers' digital lives."
Indeed, the Bank's recognition that greater integration with mobile technology is an assured method for strengthening relationships with customers, and then forging a tech partnership to achieve it, is a textbook example of innovative thinking within banking.
Joseph Hyung Ki Cho, Head of Digital and Personal Banking at Standard Chartered, summarises: "Over the past year, the Standard Chartered Bank Korea digital team has worked tirelessly in creating an all-new mobile banking experience with new technology. 
"The new keyboard banking solution is an example of how an institution can create a superior bank-branded mobile experience within some of the most popular and often-used smartphone apps."