Aigis Banca liquidated because of links to Greensill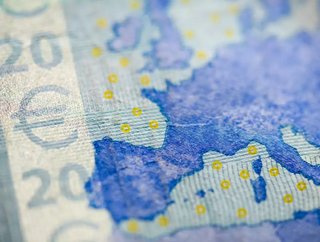 The fallout from Greensill's collapse continues to affect European banking as Aigis Banca has been forced to liquidate by the Bank of Italy
Aigis Banca, a Milan-based bank that specialised in SME loans, reportedly had investment product invoices linked to Greensill. These in turn were linked to Sanjeev Gupta's GFG Alliance, one of the central entities in the controversy.
As recently explored by FinTech Magazine, the primary events of Greensill's demise took place over the course of a week:
GFG defaulted on a US$140m loan provided by Greensill

Credit Suisse, which managed Greensill's securities, grew anxious about the connection to GFG and opted to sell $10bn worth of assets

GAM then proceeded to freeze Greensill's receivables funds

Five days later, amid job losses and accusations of criminal negligence, Greensill finally goes into administration
Banca Ifis steps in to mitigate exposure
Banca Ifis, another Italian bank located in Venice, will be purchasing Aigis Banca's assets for €1. Frederik Geertman, CEO of Banca Ifis, told the Financial Times that doing so would ultimately salvage Aigis' reputation.
"The intervention [...] makes it possible to avoid the severe social and economic consequences of the situation that has arisen in Aigis Banca as a result of the latter's exposure towards Greensill Bank."
Indeed, Gupta was apparently considering purchasing a stake in Aigis Banca as recently as 2020. This decision appeared to stem from the intensifying regulatory pressure that his own bank, Wyelands, was experiencing at the time. Wyelands is now itself in severe financial trouble following revelations that 80% of its loans were overdue.
European Banking: An ambivalent future
The compromisation of Aigis Banca comes at a strange time in European banking: the Central Bank of Iceland has become the first to raise interest rates, a positive sign of economic recovery following the pandemic, while the UK's banks have been criticised for large-scale investment in non-eco-friendly ventures.
Furthermore, with fintechs like Tink partnering with mainstream payment companies like AmEx to drive Open Banking, we could be on the cusp of a fundamental reinvention of the customer-bank relationship.
At the present moment, for better or for worse, Europe is demonstrating some of the most fascinating activity in the global sector. Now with over €49.3trn of total assets managed over the continent, how it continues to develop could have a profound effect on the global industry