American Express enters European Open Banking with Tink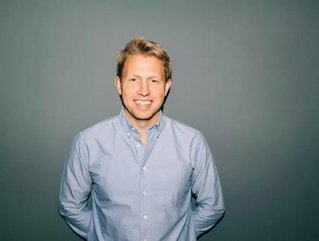 Multinational financial services corporation American Express (AmEx) has formally entered the European Open Banking market in partnership with Tink...
The development will impact 's customers in Belgium, Finland, France, Germany, the Netherlands, Norway, Spain, and Sweden.
Using 's Open Banking technology, which will be integrated into AmEx's application and risk analysis process, prospective cardholders can seamlessly connect with their bank and receive instant ID verification, income checks, and account validation. 
This is a clear example of Open Finance's ability to streamline previously paper-driven and manual processes, saving both time and money.
Why did American Express choose Tink?
Tink managed to generate , the result of two funding rounds that bookended the year. 
The company is one of Europe's leading pioneers in Open Banking; it currently has over 250 million customers throughout the continent and connects with 3,400 banks through a single API. Tink's technology has drawn acclaim for its capacity to simplify processes, produce a better customer experience, and increase financial transparency.
Fredrik Sauter, Head of Growing Markets at AmEx, made it clear that these benefits were a decisive factor in securing the partnership, "When looking for an Open Banking partner, Tink was a clear choice for us, due to its position as the leading European Open Banking platform.
"Our partnership with Tink will help make it easier and faster for future customers to apply for our American Express products digitally. Open Banking technology not only speeds up the digital application process but also helps us make better decisions."
Open Finance gains momentum in Europe
News of the collaboration between two finance industry leaders will be well-received among those keen to see Open Finance proliferate globally.
, the Italian 'Open Finance ecosystem' Fabrick partnered with Microsoft to drive innovation, with a goal to eventually create a financial framework that is modular, data-driven, and technology-focused.
Daniel Kjellén, Co-Founder and CEO of Tink, intimated that his company was aligned for a similar goal, "[setting] the standard for how larger brands are using Open Banking technology to convert analogue processes to digital, enhancing the customer experience."
Also, when he spoke to us in our , Rafa Plantier, Country Manager (UK and Ireland), expressed similar sentiments as to the technology's importance:
"[W]e believe Open Banking can help organisations improve risk analysis with holistic and real-time financial data."
Find out more about Open Finance in the of FinTech Magazine. 
Pictured: Daniel Kjellén, Co-Founder and CEO, Tink