Top 10 mobile banking apps of 2022 by number of downloads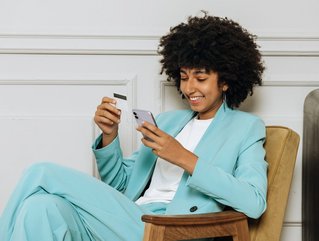 The banking landscape has been reshaped by a plethora of challenger banks, neobanks and digital players. These are the 10 most downloaded in the past year
What is a bank? That used to be an easy question to answer. If it had a licence, it made the grade. Although the requirement for banking licences hasn't changed, the advent of fintechs and the rise of digital-only banks has made the idea of a bank more opaque.
We've partnered with Apptopia, the market leader in mobile app competitive intelligence, to understand the most downloaded banking apps of the past year. It was a cut-throat process. We're not including any mobile apps from bricks-and-mortar banks – they're just customer service tools. Nor are we including digital wallets or payment apps like PayPal (97mn downloads, if you're interested). We've even excluded some super-apps, like WeChat (105mn downloads), that do so much more than just banking.
So, without further ado, here's our top 10 banking apps of the last year ordered by number of downloads. If you're a keen follower of fintech, it probably won't surprise you to discover where six of these 10 apps originate.
1. Nubank (Brazil)
Downloads: 50mn
By far the most downloaded banking app on this list, boasting more than twice the downloads as Revolut, is Nubank. It was founded in 2013 by founders David Vélez, Edward Wible and Cristina Junqueira – who was named FinTech Magazine's Top Leader for 2022.
In less than a decade, Nubank has established itself as a banking behemoth – the world's seventh most downloaded finance app, mixing with the likes of PayPal and Alipay. Its user-friendly features include personal loans, credit cards and a free digital account.
2. Revolut (UK)
Downloads: 21.1mn
The indisputable king of European fintechs – founded in 2015 by Nik Storonsky and based in London – Revolut's position has been cemented in recent months by yet more features and a glossy television campaign.
Often dubbed a super-app, it's worthy of its place on this list. More than 21 million customers have downloaded the app in the past year, discovering features such as instant payments, global transfers, virtual cards, crypto trading, and cashback on some of their favourite brands.
3. PicPay (Brazil)
Downloads: 20mn
PicPay is one of those fintechs that flies under the radar, with a modest reputation that belies the fact it was downloaded 20mn times in 12 months – one of only three apps on our list to pass that milestone. Despite the name, PicPay is undoubtedly a fully-digital banking app. With their free digital account, users can send and receive money, pay bills (including in instalments), earn cashback on purchases, top up their mobile phone or public transport card, and buy credits for digital services like Uber or pay-TV.
4. C6 Bank (Brazil)
Downloads: 17.9mn
A familiar name, digital bank C6 uses sleek, pared-back branding to make an impression among young Brazilians. It must be working: the app was downloaded nearly 18mn times in the past 12 months. It offers credit and debit cards with a choice of personalisation; accounts and money transfers; investments and multi-currency accounts; plus insurance and even dental plans.
C6 Bank was founded in 2018 by Carlos Fonseca, Marcelo Kalim and Leandro Torres and today employs nearly 4,000 people.
5. Tinkoff (Russia)
Downloads: 15.8mn
Russian digital bank Tinkoff was formed in 2006 and named for its founder, Oleg Tinkov. The app combines features that are familiar to banking – like savings accounts and transfers – with some that are not. You can pay utility bills, traffic fines and toll road fees; take money out of ATMs using a QR code; and scan receipts using your smartphone's built-in camera. Thankfully, Tinkov's vocal opposition to Vladimir Putin doesn't appear to have dented his namesake's popularity: the app was downloaded 15mn times in the past year.
6. Inter (Brazil)
Downloads: 15.2mn
Inter describes itself as "much more than a digital bank", which is an existential problem for this list – but we've decided to include it anyway! The popular super-app combines a variety of digital features with zero fees. It offers a virtual credit and debit card, personal loans and payroll credit, an investment platform, fee-free transfers, insurance and a free kids' account that allows parents to engage their children in key life skills such as saving and budgeting.
7. iti (Brazil)
Downloads: 14.4mn
Another South American challenger created by an incumbent, Brazilian digital bank iti was born out of the banking conglomerate Itaú Unibanco, which was formed in 2008 from the merger of two of the country's biggest banks.
One of its standout features is the relatively low age requirement: teenagers as young as 14 can sign up for iti, helping engage them in financial literacy from an early age. The app also offers credit cards, savings goals, loans and fee-free transfers.
8. Chime (US)
Downloads: 13.9mn
The lone US representative on our list, digital bank Chime was founded in 2013 by Chris Britt and Ryan King. Like many apps, it initially struggled to build an audience: it took Chime five years to attract its first million customers, but only another 12 months to reach four million. Today, it offers a number of features that appeal to users including a fee-free overdraft up to $200, seamless peer-to-peer transfers, and access to direct deposits up to two days earlier.
9. PagBank (Brazil)
Downloads: 12.8mn
Describing itself as "the complete bank" offering free digital accounts, PagBank – from payment company PagSeguro – has established itself as one of Brazil's most popular banking apps. In fact, nearly 13 million users downloaded PagBank in the last year – an impressive feat for such a competitive banking landscape. PagBank, which is one of six Brazilian apps in our top 10, offers all the usual features you'd expect from a bank including money transfers, credit and debit cards, mobile top-up, insurance and investments.
10. Nequi (Colombia)
Downloads: 11.9mn
The race for 10th place was a tight one, with just 50,000 downloads separating Colombian digital bank Nequi and its closest competitor.
Nequi demonstrates a common trend within the South American banking sector: incumbent banking institutions launching completely new, all-digital brands. This offering from Bancolombia was founded in 2016 but has shot to prominence in a relatively short time, accumulating over 11mn downloads in the last year alone.
It has definitely earned its place in our top 10.