Financial Services (FinServ)
Ebury to strengthen international payments offering in LatAm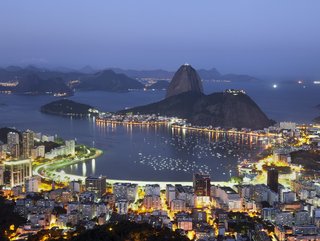 Ebury to expand its product offering in LatAm and Brazil
International payments, FX solutions and business lending fintech Ebury plans to strengthen its product offering in LatAm and Brazil
Global fintech specialising in international payments, FX solutions and business lending, Ebury, has announced plans to strengthen its proposition in Brazil and Latin America (LatAm).
Landing LatAm
Ebury says expansion in LatAm is crucial to its global growth strategy and builds on its acquisition of Brazilian bank Bexs, which has over 30 years of experience in FX risk management and international payments. Ebury also has access to Bexs' foreign trade solutions for SMEs, which it hopes to grow, alongside the API Bexs offers to digital banks including Nubank, Nuvei, Ebanx and PPRO.
Per its growth strategy, Ebury will add numbers to its team in Brazil, and launch more products to the local market through Bexs. This includes multi-currency accounts – which Ebury says will be a "game-changer" for Brazilian importers and exporters.

This is in addition to product upgrades that will be introduced to expand Ebury's Brazilian operations. Such advancements include investment in its API offering, including its white-label proposition which can be integrated with third-party systems. Additionally, Ebury will build upon its Currency Account offering, increasing its coverage globally. This comes after it launched its 11th local currency account in Singapore, which was part of Ebury's growth strategy in Asia.
Further details pending
Ebury notes that additional details of its new expansion plans in Brazil and LatAm will be disclosed at Money20/20 Europe.
Ebury's Global Chief Commercial Officer, Fernando Pierri, says: "We are delighted to be showcasing Ebury's expansion plan and new digital solutions at Money 20/20. Brazil is an important growth area for Ebury – it is a country of continental dimensions with over 170m people connected to the internet, offering tremendous potential for growth in international trade.
"As markets are increasingly connected globally, Ebury's services are designed to deliver secure, frictionless international transactions whilst giving businesses greater confidence to deal with FX volatility. Our expansion will digitally connect Brazilian importers and exporters to Asia, North America, Europe and other regions."