Financial Services (FinServ)
Stripe partners with Airbnb to power its banking systems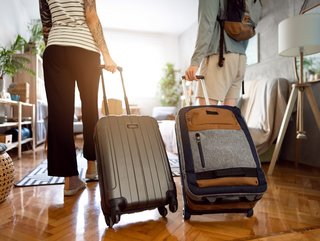 Stripe supplies Airbnb with bank payments system
Stripe has signed a partnership with Airbnb, providing it with a new bank payments systems for customers
Financial infrastructure platform Stripe has partnered with Airbnb to power its bank payments system for guests. Per the deal, Airbnb customers will now have the option to pay for accommodation with a linked bank account.
A sign of the times
In addition, Airbnb customers in the US will be able to use Stripe Financial Connections and Link (products of Stripe) to avoid re-entering bank details for each booking, making payment upon rebooking easier.
Airbnb's decision to partner with Stripe for its Financial Connections and Link products comes on the back of the growing popularity of bank payments in the US. Data from Stripe suggests two-thirds of banks are pursuing bank debits to offer flexible payment options and grow sales, as many US consumers shift away from cash use.
Airbnb CFO Dave Stephenson says: "We are excited to partner with Stripe to provide our guests with more options to pay for their travel, including paying by bank with Link."
Optimising payments
By partnering with Stripe, Airbnb will have access to over 100 optimisation tools that will upgrade multiple aspects of its checkout experience. These include pre-built payment UIs, over 40 payment methods and – using Link – fast checkout from saved data on previous purchases from Link-enabled businesses.
Mike Clayville, Chief Revenue Officer at Stripe, adds: "Anyone who's made a booking on Airbnb knows how great the experience is. For guests who want to pay using their bank account, we're thrilled to partner with Airbnb to offer bank payments as an option that's just as fast and convenient as anything else."
Airbnb's partnership with Stripe comes after the latter published a study suggesting the use of its payment optimisations led to 10.5% revenue increases at businesses integrated with Stripe's payment platform.
Furthermore, Stripe's partnership with Airbnb comes after it expanded its payments deal with Amazon in January 2023 and Revolut in July 2022.
In March 2023, FinTech Magazine spoke with Stripe's UK Head of Engineering, Emma Gunby-Burrows, who talked us through her journey in fintech and the importance of highlighting women in leadership positions in the industry.