Stripe partners Revolut to support payments and expansion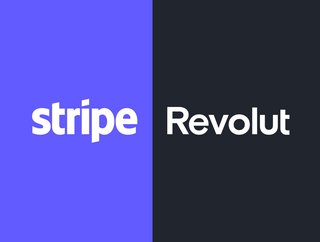 Fintech heavyweights Stripe and Revolut have teamed up, with Stripe's technology supporting Revolut's payments in Europe and facilitating expansion.
Fintech powerhouses Stripe and Revolut have joined forces, with Revolut using Stripe's technology to support payments made in the UK and Europe.
The two companies will later work together to support Revolut's expansion into new markets. Revolut wants to launch in Mexico and Brazil, leveraging Stripe's payments infrastructure and global footprint to help them achieve it. The London-based fintech says that Stripe's support will "offer its customers a seamless payment experience that matches their local payment preferences".
Founded in 2015, Revolut's rise has seen it become one of the largest fintech unicorns. Its app gives users simple access to peer-to-peer payments, cross-border money transfers, investment in stocks and shares, and money management tools. The company boasts more than 18mn customers and 500,000 business accounts in over 200 territories worldwide.
'An ambition to upgrade financial services globally'
By teaming up, the two fintechs are creating one of the most formidable partnerships within the fintech landscape. Between them, the two companies have a reported combined valuation in excess of US$120bn.
David Tirado, VP Business Development at Revolut, says: "Revolut builds seamless solutions for its customers. That means access to quick and easy payments and our collaboration with Stripe facilitates that. We share a common vision and are excited to collaborate across multiple areas, from leveraging Stripe's infrastructure to accelerate our global expansion to exploring innovative new products for Revolut's more than 18mn customers."
Eileen O'Mara, Head of EMEA Revenue and Growth for Stripe, adds: "Revolut and Stripe share an ambition to upgrade financial services globally. We're thrilled to be powering Revolut as it builds, scales, and helps people around the world get more from their money."
Launch of Revolut card reader signals focus on POS
Earlier this week, Revolut announced that it was launching Revolut Reader, its first hardware device, to support merchants at the point of sale. The new card reader signals a greater focus on in-person payments as the world emerges into a post-Covid economy, one that has been hit hard by spiralling inflation rates and high costs of energy.
The relatively low transaction fee – amounting to 0.8% of the transaction, or £0.02 or €0.02 per transaction – will appease smaller merchants as they grapple with rising costs. Revolut Reader empowers instant and secure transactions with payment speeds under five seconds. The company promised to develop another POS solution in the coming months, which will give greater flexibility to larger merchants and allow them to integrate Revolut Readers into their existing POS systems.