Starling Bank Founder and CEO Anne Boden steps down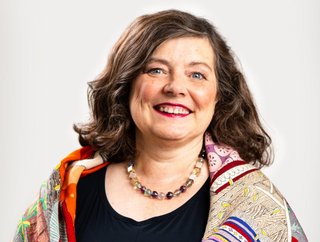 Anne Boden steps down as CEO of Starling Bank
The Founder and CEO of Starling Bank, Anne Boden, has stepped down from her position as CEO to avoid conflict of interest concerns
Anne Boden, the Founder of Starling Bank has stepped down from her position as CEO, in a move she says is designed to shield the bank from conflict of interest concerns given she is a major shareholder.
Two differing roles
A move that has surprised the industry, given Starling Bank's recent successes – growing from a challenger bank into an established institution in the UK – Boden feels the move is natural.
She says: "Now that we have grown from being an aspiring challenger to an established bank, it is clear the roles and priorities of a CEO and a large shareholder ultimately differ and require distinct approaches.
"As Starling continues to evolve and grow, separating my two roles is in the bank's best interests."
Per the announcement, Boden will remain as CEO until 30 June 2023, when Starling's current COO John Mountain is set to assume the role on an interim basis. Boden will remain on the board as a major shareholder.
Departing amid success
Boden's departure comes as Starling announces a doubling of revenue to £453m for the full year ended 31 March 2023. This marks the bank's second consecutive year of annual profits, with pre-tax gains up over 600% from £32m last year to £195m this year.
Starling Bank's deposit base also grew by 17% year-on-year to £10.6bn (US$13.1bn), while yearly lending was up 48% to £4.9bn. These revenue increases come after the bank reached unicorn status in 2021. Last year, it also made the list of FinTech Magazine's Top 10 Digital Banks of 2022.
A shock for the industry
Boden's sudden and unanticipated departure from Starling Bank comes as a shock to the wider industry.
Managing Director of Strategic Consultancy Pacemakers.io and Co-Author of Reinventing Banking and Finance, Alessandro Hatami, says: "Anne Boden's sudden departure is a shock. The information vacuum is being filled by unconfirmed rumours: personal reasons, something wrong at the bank or even a merger or takeover. Time will tell.
"One thing is certain. Anne is a visionary leader who has transformed how UK banks operate and her contribution to the industry cannot be understated. I wish her all the best."
While no ulterior reason for Boden's departure has been confirmed other than that noted in her statement, it's worth remembering that she was forced to defend Starling Bank's handling of Coivd-19 loans in 2022, after former UK Government Minister Lord Agnew claimed Starling had failed to adequately prevent fraud, using loans as a "cost-free marketing exercise".
Though Anne successfully rebutted these claims, introducing additional checks around the loans scheme, the effects of these accusations internally at Starling Bank remain undisclosed.