Digital bank Starling achieves unicorn status
2 min
Following a £272m Series D funding round, Starling Bank has reached a valuation of £1.1bn and secured 'unicorn' status in the fintech startup mark...
Currently one of the fastest-growing and most popular banks in the UK - it has won '' for three years consecutively since 2018 - Starling is also the first digital-only bank to reach profitability.
Now in its fourth year of operation, the company's momentum doesn't appear to be slowing: it has two million active accounts, lending exceeds £2bn, deposits have reached £5.4bn, and Starling gains a new customer approximately every 39 seconds.
The Series D was led by in conjunction with , , and .
Digital banking reaches a tipping point
Starling's visionary CEO and Founder Anne Boden recently topped our list, which recognised her industry experience, creativity and strong leadership.
on the bank's new investment, she said, "Digital banking has reached a tipping point. Customers now expect a fairer, smarter and more human alternative to the banks of the past and that is what we are giving them at Starling as we continue to grow and add new products and services.
"Our new investors will bring a wealth of experience as we enter the next stage of growth, while the continued support of our existing backers represents a huge vote of confidence."
With so much already accomplished, the company is reportedly charging ahead with new growth opportunities, including both domestic and international expansion (specifically in Europe).
Going for an IPO?
at the end of last year suggesting that Starling might be put up for sale were resoundingly quashed by Boden. Instead, an IPO in 2022 is being touted as the company's next big development.
Competition in the digital banking space is likely to accelerate as incumbents continue to improve their own offerings. For now, at least, Starling maintains a commanding lead in both popularity and long-term sustainability. Its developmental trajectory could arguably shape UK fintech for years to come.
Image credit: Starling
Citizens Bank and Bizagi webinar: Meet the speakers
2 min
In Citizens Bank's upcoming webinar, the company will discuss how digital transformation has enhanced critical banking processes...
In Citizens Bank's upcoming webinar, the company will discuss how digital transformation has enhanced critical banking processes.
There's still time to sign up to the event - 'How Citizens Bank digitally transformed credit card fraud and claims processes' - which will be held on 7 July at 3pm BST. .
Having provided an overview of the and the to be discussed, we'd now like to properly introduce the speakers: , Senior VP at Citizens Bank; , Professional Services Director at Bizagi; and , Senior Director at Blue Prism.
Now in his tenth year at Citizens Bank, Dixon heads up the company's Consumer Banks Intelligent Automation initiatives. Prior to joining, he held previous roles in finance as a COO and a consultant. Dixon also held the rank of Sergeant in the US Army.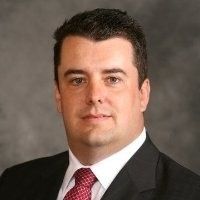 Rhule has had a diverse career that include roles at Nike, FedEx, the US HSS, and more, however a common thread has been his skilled application of technology.
Holding Masters degrees in both IT Systems Management and Project Management (both from Keller Graduate School of Management), Rhule joined Bizagi in 2019. As such, he seems to be a natural asset for the company's mission of creating synergy between businesses and IT.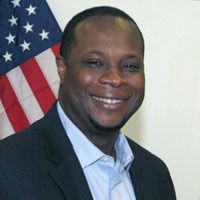 Finally, Jain joined Blue Prism in 2020. He held a variety of executive positions throughout a long and impressive career. In addition to working at Blue Prism, Jain is also an incumbent Instructor in Intelligent Automation at the University of Toronto.
Jain's value to Blue Prism is obvious: the company is positioning itself as a leader in intelligent automation, unlocking opportunities for operational efficiency for over 1,800 businesses across 150 countries.