Financial Services (FinServ)
People 'doubling down' on fintech use, Plaid survey claims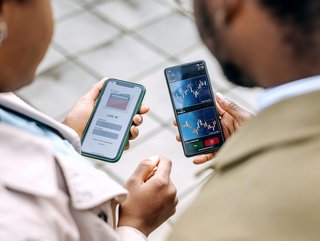 Consumers are "doubling down" on their use of fintech apps and digital tools despite growing financial pressure, according to the latest survey from Plaid.
Consumers are doubling down on fintech adoption despite economic uncertainty raising questions about their use of fintech apps, according to a new study from open banking company Plaid.
The fintech has surveyed more than 4,000 consumers in the UK and US as part of its annual Fintech Effect report. Eight in ten consumers (80%) use some type of digital financial tool, down from 88% last year – a decrease that Plaid attributes to adoption falling away among 'baby boomers', who report lower levels of fintech usage this year compared to 2021. But adoption is still significantly higher than in 2020, when 58% of consumers reported using some sort of fintech tool.
Plaid estimates that fintech adoption in the UK has doubled over the past five years, with 84% of UK respondents saying they use fintech tools to manage their money. In 2018, a government report estimated that 42% of consumers had embraced fintech. And, in the US, nearly half of Americans (48%) use fintech to manage their finances on a daily basis, a number which has been steadily growing over the last three editions of Plaid's survey.
As consumers confront high inflation, rising interest rates and uncertain markets, there is a growing sense that fintech will play a central role in helping consumers to manage their financial situations. Over half of Americans (53%) and more than six in ten Brits (62%) say their financial stress has increased over the past year. A similar proportion (61%) of respondents believe digital financial tools will help them weather economic challenges, putting the onus on developers to incorporate more money management tools into their apps.
Users rely on fintech to 'navigate inflationary times'
Writing in the report, a spokesperson for Plaid says: "After COVID shutdowns pushed fintech adoption to near-ubiquity in 2021, economic reopenings in the US and UK raised questions about the stickiness of digital acceleration – would people revert to their old ways, or have digital habits become the new normal?
"This year's survey shows that in finance, consumers' digital habits have largely persisted. Trends over the past three years show that fintech's positive everyday impact has led to sustained consumer appetite for technology-driven financial innovation.
"Inflation has dragged down financial confidence but consumers say fintech is helping them weather the economic storm. Beyond access to their finances from anywhere, consumers seek stability from payments and liquidity management applications, and use savings tools to meet short- and long-term goals. As financial markets face volatility, consumers across the income spectrum turn to their investment applications to stay on top of their holdings and navigate inflationary times."