US fintech Plaid raises $425m in Series D funding round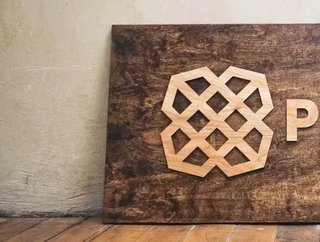 The new capital more than doubles the total amount Plaid has raised since it's 2012 launch...
The US-based unicorn startup, Plaid, has more than doubled its total capital following a Series D funding round of $425m.
Plaid is a financial services company based in San Francisco, California. The fintech builds a data transfer networks that empower financial and digital finance products. Plaid's cutting-edge technology platform links financial data from customer accounts to apps such as Coinbase, Expensify and Venmo, to enable better money management.
According to reports, Plaid's technology platform connects information from 11,000 banks and financial institutions to more than 4,500 fintech customers. These include Robinhood, Google, Microsoft and PayPal.  
The new injection of capital will be used to expand Plaid's current services. The company also aims to create a 'single, integrated platform' that is specialised in assisting developers who are creating digital financial products.
The investment follows on from an attempt by Visa to acquire the fintech company last year. The payments giant made an offer of $5.3bn for Plaid, but the deal collapsed following a legal challenge by the US department of Justice in January. When the acquitision was halted due to regulatory scrutiny, the general expert concencsus was that Plaid's value was much higher than Visa's offering. This position turned out to be accurate as Plaid has since then doubled its valuation - and is now worth an estimated $13.4bn.
Plaid's pandemic growth
The year-long COVID-19 pandemic has been instrumental in Plaid's significant growth spurt. The global lockdowns have resulted in users relying far more heavily on digital financial services and tools, not only to manage their finances but to buy and sell investments and stocks. The increased activity on the Plaid platform logged a massive 44% more users between March and May 2020, than in the same period in 2019. 
Zach Perret, Plaid's CEO and co-founder, told CNN, " A decade of gradual digitisation was punctuated by a year of sudden adoption. Mobile banking is no longer the realm of startups, but rather the norm for main street banks. Not only have most of our financial interactions moved to the web, but the number of people that have access to high-quality financial products has massively increased."
Plaid's expansion strategy
Head-quartered in San Francisco, Plaid currently has plans to expand its employee headcount by up to 50%. The fintech has 700 staff registered at its offices in London, Amsterdam, New York, Salt Lake City and Washington. Reports suggest that a European sector expansion plan is on the cards, with rumours that the Amsterdam operation may triple in size by the end of 2021.
The company's long-term investors include Goldman Sachs, Visa and a16z. But the new capital in the recent Series D round has been provided by Ribbit Capital, Silver Lake Partners, Altimeter Capital and others. 
Perret added, "In founding Plaid nearly a decade ago, we dreamt of a financial system that was built to empower consumers and unlock financial freedom for everyone. We are humbled to watch as fintech continues to expand and improve the financial lives of billions of people worldwide."
* Image credit: Plaid