Nymbus enters strategic partnership with Plaid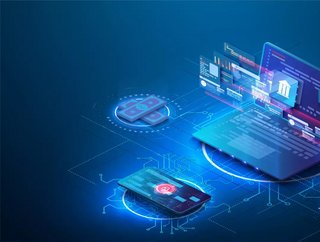 Nymbus has partnered with Plaid to help meet customer demand for connecting to digital finance apps
Nymbus, a leading provider of banking technology solutions, has partnered with Plaid, a data network powering the digital financial ecosystem, to more instantly authenticate and fund customer bank accounts for financial institutions. 
This new integration will allow Nymbus bank and credit union clients to securely onboard new users in a matter of seconds, which in turn translates to more active and engaged banking experiences. Plaid's data network enables consumers to connect their financial accounts at over 11,000 institutions globally to more than 5,000 digital finance apps, including leading payments, investing, and budgeting tools.
What are the benefits of the integration?
Benefits of the Nymbus and Plaid integration for financial institution customers include:
Improve user identity verification and reduce fraud.

Instantly authenticate and link members' bank accounts.

Streamline ACH transfers between any bank or credit union in the US.

Access and analyse comprehensive transaction data.

Validate real-time account balances to protect against overdraft and enable account pre-funding.
"As more consumers than ever before rely on digital finances for their everyday lives, financial institutions need to meet their customers where they are while supporting safe and reliable money management experiences," said Sarah Howell, Chief Alliance Officer at Nymbus. "Our expanding network of partners are important contributors to Nymbus' combined portfolio of the technology, people and process available to quickly innovate with new routes to market and revenue streams."
Continuous growth and expanding partnerships
Founded in 2015, Nymbus has continued to grow. Most recently the company has closed a new round of financing led by the Curql Fund. The US$5 million investment will be used towards Nymbus CUSO and accelerate a shared commitment to breakthrough technology for ensuring continued growth and stability for the credit union community.
Nymbus CUSO was founded in March 2021 to help break through barriers to growth, and its mission is to connect credit unions with trusted fintech offerings that both simplify technology delivery and enable new digital revenue opportunities.
Last year Plaid set a goal to move 75% of its traffic to APIs by the close of 2021, calling it "one of our top priorities as the industry moves full-steam ahead toward a fully digital financial system."

Recently it has announced an open finance partnership with Capital One, a digital finance innovator, and the successful completion of its migration to the Capital One API. They have also completed or have in-motion data access agreements with major US financial institutions, including U.S. Bank, JPMorgan Chase, Wells Fargo, and others.