Pay-by-bank fintech Banked raises another $15mn in funding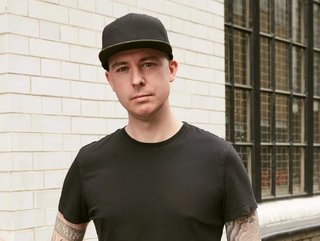 Banked CEO Brad Goodall says he "couldn't be happier" to have the new investors on board.
London-based fintech Banked, which allows shoppers to pay through their mobile banking app, has raised another US$15mn towards international expansion
London-based fintech Banked, which allows people to pay through their mobile banking app at checkout, has raised US$15mn in an extension to its Series A funding round.
The round extension was led by Insight Partners and supported by Citi, National Australia Bank Ventures and Rapyd, which also recently became a commercial partner of the firm. Banked claims the latest capital injection recognises its "traction and distinct approach to building a pay-by-bank global network".
The extension comes as a result of Banked's oversubscribed Series A round earlier this year, which was led by Bank of America. It brings the total amount raised by Banked to more than US$50mn to date, allowing the fintech to embark on ambitious international expansion starting with the US. It has its sights set on the international pay-by-bank market, which is forecast to be worth US$46bn in Europe alone by 2026. Banked has already grown to become a 100-strong team in its endeavour to capitalise on that opportunity.
At the time of the initial Series A raise, Banked CEO and Co-Founder Brad Goodall told FinTech Magazine that it was "testament to the hard work and dedication of the team and what we've been able to achieve already".
Banked 'couldn't be happier' to have new investors aboard
Speaking about the US$15mn Series A extension, Brad Goodall continues: "Pay by Bank is taking off globally. Leading banks recognise the significant opportunity it presents to improve the end-customer experience and merchant value proposition. This is supported by increasing merchant demand driving use cases for Pay by Bank in the enterprise B2B and B2C space. There is a queue forming to be part of the new payment network and to help shape its future with a seat at the table.
"Banked has a unique partnership model which relies on global go-to-market partners in the shape of banks, PSPs and technology platforms. This means we have had to build real depth and capability in areas such as risk and compliance, security, consumer protection, platform scalability and most importantly feature-rich user experiences for our partners and their clients and customers. Banked has been heads down building products and partnerships for four years and it is exciting to be launching markets globally at pace now."
Byron Lichtenstein, Managing Director at Insight Partners, adds: "Banked has a huge ambition and we believe they have built the team and product to tackle such an exciting opportunity in payments. There are many ways to approach the problem, and Banked's unique strategy in partnering with commercial banks and payment service providers, as well as their product capabilities, stood out to us."