Executive Q&A with Banked co-founder Brad Goodall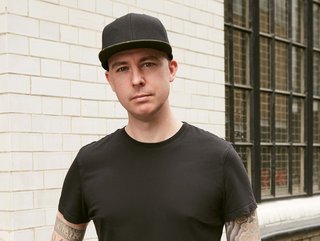 As CEO and co-founder of Banked, Brad Goodall is building a platform that lets consumers pay for goods straight from their bank account.
Digital payments is one of the fastest moving and most exciting spaces within the fintech sector. The way we pay for goods has changed considerably over the last two decades, driven by emerging contactless technologies and high consumer acceptance.
Banked is a global payment network that allows consumers to pay for goods and services online without a card. For businesses, that means payment dropping into your bank account instantly – transaction costs are lower than other payment methods, fraud costs are minimised and chargebacks are eliminated. And for consumers, it means never having to remember card details or storing payment information in web browsers or with merchants.

Its CEO and co-founder, Brad Goodall, tells us about the company's journey so far and teases us with a few features that we can expect to see in the near future.

Can you tell us about your role and responsibilities?
I am the CEO and a co-founder of Banked, a new global payments platform. My role as CEO is to set a clear vision to the team, partners and investors on our mission and goals and enable the business to deliver against these. I strongly believe you can only succeed with the best team around you and I spend a lot of my time focusing on how to build and support that best in class team. I also spend time talking to investors and potential partners and discussing opportunities to work together to support the growth of the business. Each day presents new and different challenges and possibilities, it definitely keeps me on my toes.

What is your point of difference as a business?
We're a new global payments platform, focusing on creating new payment solutions solving merchant and consumer problems with direct bank payments. Banked allows businesses to take secure and instant digital payments at a fraction of the cost of cards, whilst giving a consumer a simple and secure checkout experience that connects them directly to their bank account to make a payment. There is no card number data entry, no financial details are shared and there is no account to create and maintain.
What's really important to us is delivering the best end-to-end customer experience and adding value into the payment process. We do this with a tailored checkout flow, a localised user experience by market and segment, and with a flexible incentives platform embedded into the infrastructure.
What technology are you most looking forward to using more of?
There are two answers here. The first is that I am spending more and more time looking at our carbon footprint and wanting to transition as much as possible to electric and solar in home and transport. The second answer is something that I have been waiting some time for – and that is my son turning six in a few months, which means I am going to start introducing him to video games!
What has been your career highlight prior to your current role?
Moving to the UK in early 2014 was by far the best decision I made in my career. I arrived at the very inflection point of the UK building its brand as a global fintech pioneer and leader. I also managed to land in the heart of the fintech movement by working with the early teams involved in Level39 and Innovate Finance. It was a great time to start a career away from my home country, Australia.
What has been your highlight in your current role?
I love this role. Every day is a new and fulfilling day, and yes it sounds a cliché but there are a great bunch of people in this organisation and that energises me. It is a privilege to be part of this team and what we are building.
Earlier this year we raised our Series A and announced a partnership with Bank of America at the same time which was an incredibly proud moment and testament to the hard work and dedication of the team and what we've been able to achieve already. We didn't rest on our laurels though, we are busy building out and expanding our product and market reach globally.
What is your leadership style?
I'm not sure I've thought too hard about my leadership style. I enjoy working with people, I am inclusive and communicate openly and set direction at a high level but let people shape their own direction. Empowerment is important but with the support there to enable the team to succeed. I try to give my team a lot of rope to do the things they do well and we all experience the journey of an early stage startup together – the highs and the lows but ultimately we get better and better each day.
What exciting plans do you have coming up as an organisation?
There is a lot in the plan! We've got geographic expansion, some exciting new partnerships we can announce soon. We're expanding our product suite to solve payment problems in a wide range of use cases including in person, and creating real digital alternatives to those payments slow to adapt to new technology. We'll be doing a whole company get-together in September as well. That will be over 15 countries coming together as a team in person. A fantastic opportunity to get to know everyone well and create an even better sense of community.