Financial Services (FinServ)
Islamic investing platform Wahed secures US$50mn in funding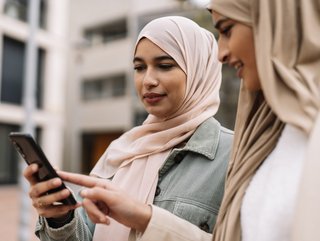 Islamic investing platform Wahed has secured US$50mn from the venture capital arm of Saudi Aramco Entrepreneurship Center and the footballer Paul Pogba.
Islamic investment fintech Wahed has secured US$50mn in a Series B funding round led by Wa'ed, the venture capital arm of Saudi Aramco Entrepreneurship Center, as well as the footballer Paul Pogba.
Wahed said the money would support its current growth phrase; the New York-based firm is planning to launch an ethical neobank on its platform that will allow users to fulfil their banking and investing needs in one "super-app".
Currently, Wahed offers the ability to invest ethically in an easy and affordable way, particularly one that conforms to the principles of Islamic finance. It has gained steady support since inception and now boasts more than 300,000 clients in total.
'Bridging the wealth gap' through financial tools
Fahad Alidi, Managing Director of Wa'ed, says: "The rapid popularisation of fintech solutions and their influence in advancing financial literacy and inclusion worldwide have created the right urgency for fintech products that are both ethical and easily accessible for individual investors. Fintech leaders like Wahed acknowledge the role they play within such a globally crucial context, and it is their ambition to realise that vision that makes us proud to partner with the pioneering team as they work to unlock the digital potential of the financial industry."
As well as securing new capital, the firm is appointing three new additions to its board – the founder of fintech unicorn Truebill, Haroon Mokhtarzada; former SEC Director Lori Richards; and Bill Haney, Chairman of Enhesa, which advises companies on EHS and product compliance matters.
Bill Haney says: "I am thrilled to join Wahed's mission of bridging the wealth gap through values, finance and technology. Its digital tools have enormous potential to make the world of finance more accessible to those previously excluded. I look forward to contributing to its long-term growth."
Islamic finance still an 'underserved' market
Founded in 2017 by Junaid Wahedna, the platform is seeking to make hilal investing simpler. Currently it targets some of the world's most heavily populated Muslim countries – like Indonesia, Malaysia and Nigeria – but with strong financial backing, it will be able to target new markets where demand for ethical investing is high. Wahed is also available to residents of the UK and the US.
According to the Pew Research Centre, there are 1.8bn Muslims in the world. Their religion binds them to a set of financial principles; wealth must be generated from legitimate trade- and asset-based investment and all investments should have a social or ethical impact. This has created demand for specific solutions tailored towards Muslims. In the last few years, as fintech has evolved, more Islamic fintechs like Wahed have come online.
Ali Rahimtula, Partner at Cue Ball Capital which has previously invested in Wahed, says: "This raise will help support Junaid and his team's mission to bring financial services to this important yet underserved demographic. We are looking forward to Wahed's next phase of growth."