Financial Services (FinServ)
Arta raises $90mn to remove barriers to alternative assets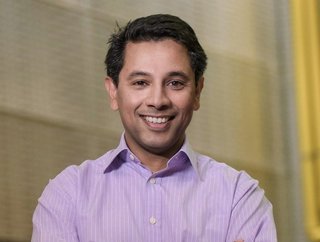 Arta is led by Caeser Sengupta, who previously headed up Google's payments business.
Arta Finance has left stealth and raised US$90mn to break down barriers to alternative assets like private equity, which are usually reserved for the rich
Wealth management fintech Arta Finance has exited stealth mode, raising more than US$90mn to improve access to alternative assets and investments usually reserved for the ultra-wealthy.
The California-based firm has received the backing of Sequoia Capital India, Ribbit Capital, Coatue Management and more than 140 angel investors. It wants to replicate the so-called 'family offices' of high-net-worth individuals, which employ whole teams of experts and utilise sophisticated financial strategies to tap into exclusive investment opportunities. Using technology, Arta wants to digitise these opportunities and open them out to a much broader market.

Describing itself as "the digital family office for the world", it will offer users access to alternative assets like private equity as well as allowing members to access a line of credit against their assets without having to sell stock, and creating their own personalised investment portfolios using stocks, bonds, options and leverage.
It is led by Caesar Sengupta, who previously spent 14 years at Google heading up the search giant's payments business. Arta's leadership team boasts some impressive credentials, having managed products with billions of users worldwide as well as taking products from scratch to more than 100 million users. They will certainly be hoping to replicate those levels of success with Arta, whose platform they unveiled for the first time this week.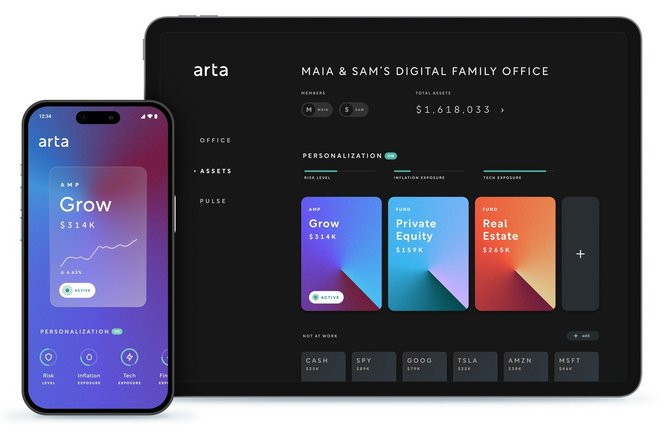 Arta will 'help more people achieve their wealth goals'
"We believe that a high-powered financial strategy and a secure, happy future shouldn't be the monopoly of the ultra-rich," Sengupta says. "Everyone should have a chance to take charge of their financial life in the same way that wealthier and financially savvier people do. So we're doing this the way we know best – by breaking down barriers to sophisticated finance with technology."
Shailendra Singh, Managing Director at Sequoia Capital India, claims that Arta Finance is tackling a massive unsolved problem in the global fintech space: "Caesar and team are uniquely accomplished in having built multiple cutting-edge products that are used by billions of internet users. Similar to many other consumer fintech companies we have partnered with, this one also requires a more user-centric approach, a more delightful user experience and a more seamless and scalable platform than likely exists today. We are grateful to be a part of this journey along with the Arta Finance team on their inspiring mission."
Michael Gilroy, General Partner at Coatue Management, says: "Arta's digital-forward approach stands to unlock new investment opportunities that have previously been out of grasp for millions of people. We see an opportunity to scale Arta's mission to help more people achieve their wealth goals."
And Micky Malka, Founder of Ribbit Capital, continues: "What excites us about Arta is the depth of understanding of two critical lines. The first one is the complexity in financial services and the need to have more transparent access to the information that will allow you to make better decisions. Second is the automation of it by using the best technology around. At Arta, we find the best of the two. They understand the consumer, they understand the pain, and they have the experience of working with the best technology. We're excited to see how they can influence and change how everyone thinks about their capital and assets."