Startup spotlight: pay, transact and invest with Zeux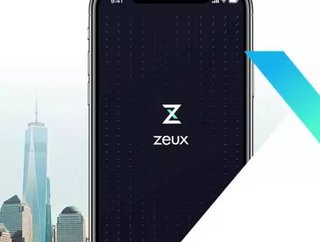 FinTech Magazine continues its series on the top startups to watch this year by speaking with Frank Zhou, CEO, Zeux, the first mobile app where you can...
FinTech Magazine continues its series on the top startups to watch this year by speaking with Frank Zhou, CEO, Zeux, the first mobile app where you can pay, transact and invest in one place.
 
Hi Frank. What is Zeux?
Authorised and regulated by the FCA, Zeux is the first all-in-one money management fintech app to bring together payment functionality, zero fee foreign exchange, investment and savings options (with market-leading rates), in one smartphone experience. 
Fast, secure, convenient and reliable, Zeux has been designed to streamline the user experience for mobile banking users who are currently having to 'flit' between providers to check the status of their finances. 
Zeux offers instant mobile payments with Apple Pay and Samsung Pay (a physical card can be ordered in-app), and you will no longer have to accept the minimal interest rates that most banks are offering to grow your money. Zeux helps users to open investment and savings alternative accounts seamlessly, track and monitor their spending, while getting returns for their money.
What gives your company its competitive edge?
While the last decade has seen many fintechs create amazing and disruptive services across the financial landscape, the solutions have been independent of each other. Zeux has been built to provide a simple solution that enables users to conduct ALL financial needs within one place – you can combine payments, savings, banking and investment within one mobile app, which you monitor and track. 
A standout differentiator is the offer of a market-leading interest rate of 5% on its investment alternative account. This is 25 x higher than the interest rates offered by most high street banks. 
We've also brought crypto to the high street: the app also allows anyone with a cryptocurrency wallet to pay with a range of popular cryptocurrencies at ANY high street retailer that accepts contactless mobile payments, Apple Pay and Samsung Pay.
What's more, Zeux doesn't charge fees for local and international transfers, payments, or cryptocurrency conversion. 
What was your last major milestone / award?
In December, Zeux was formally invited to join the Mayor of London's International Business Programme.

The ongoing project, directed by Sadiq Khan, aims to create a new image for London, by helping innovative companies enter international markets and build a global presence.

According to the mayor's official promotional agency, London & Partners, Zeux was chosen due to its unique value proposition and its recent business traction in the FinTech field. These factors have made the city government pay more attention to innovative companies like Zeux, whilst looking forward to the advancing business atmosphere within London.

Becoming part of this Programme means that Zeux will, this year, be provided with top-level commercial resources with the assistance of the municipal government. Zeux will be able to cooperate with many industry leaders, including the European Regional Development Fund, KPMG, and Lloyds Bank. 
Is there any exciting news you'd like to share with our FinTech Magazine?
We are currently in conversation with FCA to ensure we remain on the safest path for our customers. 
And we have announced the launch of an investment alternative account that offers 5% interest AER.
SEE MORE: 
What can we expect from your company in 2020?
The appetite for Zeux has been huge and we are currently seeing a 60% month on month growth which is a brilliant endorsement of the one-stop app offering for users.  
We are looking at building out more market-leading products and establishing an increased number of exciting partnerships with merchants.  In addition, we are planning an expansion in to Europe in the middle part of 2020.  And watch this space for crowdfunding news!
About Frank Zhou
Frank Zhou is the CEO & Founder of Zeux, a former derivatives trader from leading investment banks and high frequency trading firms such as Merrill Lynch, Société Générale and Optiver. Having graduated with a Distinction in his MSc from Oxford University, Frank also holds a gold medal in the Chinese Physics Olympiad and a British Mensa membership. Frank loves a challenge in everything he does, especially when it comes to eating copious amounts of chicken — and building up Zeux.
For more information on all topics for FinTech, please take a look at the latest edition of FinTech magazine.
Follow us on LinkedIn and Twitter.