Why has BBVA invested $400m in Propel Venture Partners?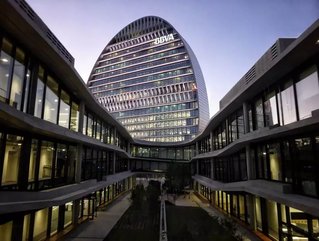 Spanish financial services giant BBVA has invested another US$150m in Propel Venture Partners, making its total commitment in excess of $400m...
was founded in 2016 and since that time has invested in over 40 companies across the Americas. Among its prominent portfolio are fintech and insurtech innovators like , and .
In , Propel found a partner with a mutual recognition of fintech's potential and the relationship has snowballed over a period of five years. The next stage in this collaboration will be the funding of a "world-class" $50m VC fund this year, followed by two similar funds in 2022 and 2023, hence the additional $150m from BBVA.
A window into the fintech ecosystem
The fintech sector's value almost doubled between 2016 ($22bn) and 2020 ($40bn). Also, despite the market complications imposed by COVID-19, BBVA states that Propel's portfolio still managed to raise over $1bn in new finance. 
In the former's view, a global shift has taken place with regards to fintech's vitality and importance in the modern world. BBVA Executive Chairman Carlos Torres Vila said that the company's collaboration with Propel enabled it to witness this change first-hand:
"Propel gives BBVA a privileged window into the fintech ecosystem. The excellent performance of the funds is coupled with lessons and experiences BBVA and the entrepreneurs have shared, helping to accelerate our overall transformation."
Fintech succeeds in Latin America
Two of Propel's primary investment areas are Mexico and Brazil. The Latin American continent has been experiencing a rush of high-quality fintech development in recent years, and this success has been on a truly world-leading level.
Brazil-native recently secured $400m in a Series G fund, bringing its value to $25bn and securing its position as one of the world's most valuable digital-only banking organisations.
Despite roughly 50% of the continent's population , Latin America is still carving out a reputation as one of the world's leading neobank hotspots. It is, perhaps, the mission to address this disparity that has prompted such a wave of innovation.
As of fintech initiatives continue to operate and expand, all eyes should be fixed on this budding challenger to the US' and Europe's positions as sector leaders. 
Image credit: BBVA