Sequoia Capital India: $33mn investment in Lean Technologies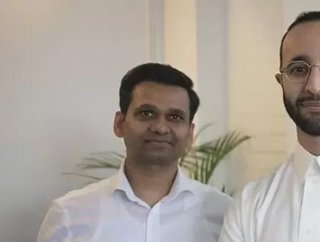 Saudi fintech Lean Technologies received the Sequoia Capital India funding injection in a Series A round 
Global venture capital leader, Sequoia Capital India, has thrown its weight behind the Saudi Arabian fintech start up Lean Technologies. 
The investment, which took place as part of Lean Technologie's Series A funding round, represents Sequoia Capital India's first foray into the Gulf region. 
Sequoia Capital India is part of the US-based venture capital giant that is known for backing Google and Stripe. Sequoia Capital India is an independent fund, and its contribution to Lean Technologies was part of several investments offered by a range of international VCs, including General Electric, and Liberty City Ventures. 
Saudi-based fintech Lean Technologies
Based in Riyadh and London, Lean Technologies was founded in 2019 and operates by facilitating third-party finserve providers to make initial payments and access user bank data. The platform has an API solution that enables different systems to communicate and therefore is similar to the latest open banking offerings. 
The funding round follows on from the KSA's (Kingdom of Saudi Arabia) new directives in 2021 to create a legal structure to accommodate open banking and launch new opportunities for fintech companies in the region. 
In 2020, FinTech Saudi revealed the country had winessed a 37% increase in the number of fintech operatives in the Kingdom, alongside more than SAR1.3bn of investments from venture capitalists into Saudi-based fintech companies. 
Rayan Dawud, an investment partner at Outliers Venture Capital, a leading investor in Lean Technologies, confirmed, "Fintech has witnessed astounding growth over the past two years in the MENA Region. Open banking will lower transaction costs and offer access to sophisticated data sets, fueling the next generation of regional fintechs."
New regulations, including the launch of SARIE, the Instant Payment System, and the Council of Ministers' approval to license two local digital banks, STC Bank and Saudi Digital Bank, have also contributed to the market shift. 
Hisham Al-Falih, Lean Technologies co-founder and CEO, recently said, "We see ourselves ultimately as enablers, supporters of the [fintech] ecosystem and as hopeful bastions of a new wave of fintech innovation that will enable and spur a lot of very exciting changes in the lives of everyday people and businesses."
New fintech opportunities in the Gulf region
Al-Falih continued, "The technology is not only for retail accounts but also for SME accounts. So you can imagine that this is the plumbing for fintech. And what this will enable is a whole new wave of use cases that previously were untapped, underutilised."
The move will accelerate startups and new businesses platforms, he added. "If we think about personal financial management, savings, robo-advisory and investing, cryptocurrency investments as well, and a variety of other use cases that previously were either hindered or blocked altogether, and hopefully with the introduction of infrastructure, like Lean Technologies, we'll see those businesses come to light and come to the market way faster."
Main image credit: Lean Technologies co-founders