Paysafe finalises Latin American PagoEfectivo acquisition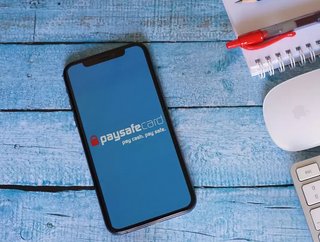 UK fintech Paysafe has completed its acquisition with Peruvian fintech PagoEfectivo
The London-based payment solutions platform Paysafe has finalised the completion of its acquisition of PagoEfectivo - a market-leading Peruvian fintech that specialises in alternative payments. 
The news follows on from Paysafe's recent announcement that it is also acquiring SafetyPay, another Latin American payment fintech with strong positioning in the region. 
Fintech in Latin America
According to reports, PagoEfectivo was formerly a subsidiary of Empresa Editora El Comercio S.A., ("Grupo El Comercio") and is a market leader in Latin America in the provision of eCash and open banking payments that enable millions of consumers in the region. Latin America is home to a large population of unbanked citizens who have been underserved by incumbents. 
PagoEfectivo, which was launched in 2009, provides payment options that are also used by consumers in neighboring Ecuador. The company has plans to expand into further Latin American countries with its range of solutions that have had a high uptake with merchants operating in the iGaming, digital goods, travel, and eCommerce industries amongst others.
Paysafe integration with PagoEfectivo
The merger will result in the combining of both Paysafe's eCash and Open Banking division, and leading executives will maintain high-level positions within the company. 
The expanded Paysafe eCash business will be able to offer eCash and open banking solutions in over 60 countries with over one million distribution points once the SafetyPay merger is signed off later this year. 
Speaking about the merger, Philip McHugh, Paysafe's CEO, explained, "This strategic acquisition is a success on many levels for Paysafe. First, it reinforces our strategy of building on our strengths in specialised payments and growing our presence in fast-growing regions. 
"Second, it allows us to cross-sell more of our leading payments offering, including digital wallets and payment processing services, to an expanded merchant customer base that operates in industries we are very focused on."
He added, "Third, the addition of Juan Fernando and his team to our eCash division brings us further talent and payments expertise; no doubt about it, PagoEfectivo has an impressive track record for growth, and for possessing the pioneering flair and customer focus that we look for in Paysafe."