Stripe agrees on purchase deal for Recko acquisition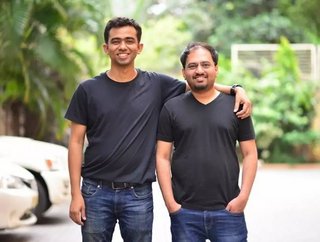 Fintech heavyweight Stripe will acquire the Indian payments fintech Recko
Ecommerce payments giant, Stripe looks set to acquire Recko, the Bangalore-based payments reconciliation software company that manages payments for internet businesses. 
The acquisition is the most recent move in Stripe's expansion strategy that has seen the company extend beyond payments acceptance and increase the Silicon Valley giant's revenue recognition, billing, and invoicing tools.
According to reports, the financial terms of the agreement have not been made public, but Recko will bring yet another solid asset to Stripe, which currently has a valuation of US$95bn. 
Launched in Bangalore in 2017, Recko builds software as a solution (SaaS) products that monitor the lifecycle of transactions and commercial contracts for businesses. 
The fintech company's innovative technology automatically processes and collects transaction data from financial systems and non-Stripe processors. The data can then be matched with individual transactions in a simple and streamlined process. 
Recko also collects information on fees, refunds, currency differences, and chargebacks, while enabling companies to generate regulator reconciliation reports.
 Stripe M&A 
Speaking about the imminent acquisition, Will Gaybrick, chief product officer, Stripe, explained, "Stripe helps millions of businesses around the world streamline their revenue management—from subscriptions and invoicing to revenue recognition and bookkeeping.
He added, "With Recko, we'll automate their payments reconciliation, a critical input into their overall financial health."
10 recent fintech acquisitions by Stripe
Recko

Bouncer Technologies Inc

TaxJar

Paystack

Touchtech

Index

Indie Hackers

RunKit

Totems

KickOff