CREALOGIX insight: Facebook's new fintech developments will help compete with Apple and Amazon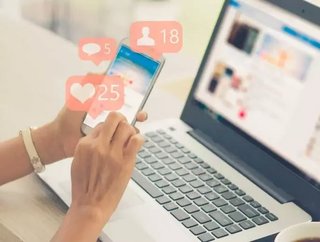 At its annual conference, F8, Facebook has announced a series of new features including fintech advancements. Facebook will integrate its existing pay...
At its annual conference, F8, Facebook has announced a series of new features including fintech advancements.
Facebook will integrate its existing payments service with Facebook Marketplace, so users in the US will be able to pay for purchases directly via Facebook.
Meanwhile, the group's photo sharing app, Instagram, will also get new shopping features, with US influencers able to tag items for sale in posts.
WhatsApp messaging service will also benefit from product catalogues and a secure payment option. This has been tested in India.
Jo Howes, Commercial Director at digital banking software provider CREALOGIX, commented on the announcements, stating that they are a natural step in the evolving fintech space and will enable Facebook to remain competitive with other technology giants such as Apple.
"Facebook's announcement that it is to further extend its payment services should not be a surprise. This is another example of Big Tech expanding into financial services, following on the heels of Apple's credit card announcement in March and Amazon launching peer-to-peer payments in India just a couple of days ago," she commented.
SEE ALSO:
"Challenger banks have set new standards in mobile-first, customer-centric money management. They have proven it is possible to grow quickly, and so big tech brands are now taking note of this, and the banking industry needs to be wary of this impending incursion. Facebook, Amazon, and Apple have a number of competitive strengths they could bring to bear against both incumbent retail banks and challenger banks.
"With a vast customer base, a primary business capability of delivering seamless digital user experience, and the fact they are unburdened by legacy technology, they will become a very real threat very quickly.
"Banks need to keep an eye on this and it will be interesting to see what announcement comes next. There has been speculation that Amazon might be next to make a big move into banking and credit in Europe because they already have the user base lined up. A study last year showed 65% of Amazon Prime subscribers would try a free online bank account offered by Amazon.
"However, we should not forget the advantages the established banks have over the tech giants either. Trust in Facebook has wavered since the Cambridge Analytica scandal – and the stakes only increase if they want people to trust them as a financial platform. The incumbents have strong brands in terms of consumer trust and that means a lot in financial services.
"Tech-driven companies can also struggle to perform when it comes to satisfying regulators and customer service satisfaction, as we've seen in a couple of high-profile stories about N26 and Revolut recently.
"Established financial brands are getting more digitally competitive, and some have been listening to customers and their evolving needs. The goal now is to ensure that they continue to innovate at a fast enough pace to provide all the features and services that customers are rapidly coming to expect. That will be difficult without the help of software innovators like CREALOGIX," Howes concluded. 
CREALOGIX is a fintech based in Switzerland which offers solutions to help banks on their digital transformation journeys.