Financial Services (FinServ)
Top 10 fintech startups based in the US 2023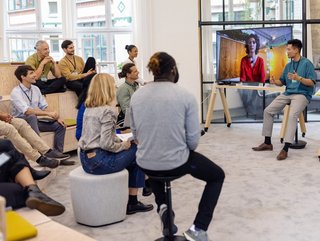 Startups are a strength to any economy, bringing new skills and ideas to industries like fintech.
We have collated a list of the Top 10 fintech startups based in the US, limited to firms who are Series A stage or earlier and ordered by amount raised
The US startup scene has ridden recent economic volatility, geopolitical instability, a downturn in the fundraising environment and even a global pandemic to be where it is today – so the early-stage and growth-stage fintechs who are still thriving deserve all the more credit for where they find themselves today.
We have collated a list of the Top 10 fintech startups in the US. For argument's sake, we're defining that as any US-based company that has reached no further than Series A stage, ordered by the total amount raised according to Crunchbase.
Funding raised: US$119.2m
CoinList describes itself as the place "where new crypto projects launch". The crypto platform issues new tokens to connect blue-chip projects with thousands of new token holders. In fact, the San Francisco-based startup offers a full suite of crypto investment products incorporating token sales and distribution through to trading, lending and crypto staking. Indeed, users can trade and store some of the most popular crypto tokens around – including Bitcoin and Ether – on CoinList's exchange. The company itself has been rewarded with almost US$120m in backing, including most recently a US$100m Series A raise.
Funding raised: US$124m
Sunday has built a fintech app that integrates with POS software to allow restaurants to accept modern payment methods from their customers. The US' restaurant market is worth around US$900bn a year, presenting Sunday with a captive market for its affordable solutions that use QR codes to allow guests to order at their table or to order while standing in line using their smartphone. The company's technology comes with some pretty impressive claimed performance metrics – including a 10% increase in tips, quicker turnaround times, and a 12% boost to spending per head.
Funding raised: US$128.6m
Rain is one of a number of fintech solutions muscling in on the growth of earned wage access (EWA). Indeed, innovation within the fintech sector is prompting companies and individuals to question the staid conventions of the whole financial system – not least the cyclical nature of monthly paydays. Nashville-based Rain, like other EWA providers, gives employees instant access to the money they've already earned without having to wait for payday, with built-in safeguards like limits on how much workers can withdraw before payday comes. It is, perhaps, testament to EWA's staggering rise that it recently attracted the overtures of state legislatures.
Funding raised: US$145m
The world of investments has always been one of the most exclusive, with deals often conducted behind closed doors and restricted to select investors. Slowly, with the advent of technology, this is beginning to change. Opto Investments has devised a tech-driven solution that serves up a range of fully diligenced private investments available to the broader wealth management community. The result, Opto says, is better outcomes for advisors and improved relationships with clients. No wonder, then, that it was able to raise a US$145m Series A round per Crunchbase this time last year.
Funding raised: US$181m
The mission behind San Francisco's Arc Technologies was to give software startups a better way to raise capital without incurring costly dilution and risky debt. As it strives to become "the financial operating system for software", Arc has built a number of tools to help software companies stay on top of their finances – including cash management and access to non-dilutive funding. The company itself was founded by CEO Don Muir and President Nick Lombardo, who previously worked in private equity, investments and consulting before taking the plunge and launching Arc in 2021.
Funding raised: US$182.1m
New York-based edtech Edly has devised an income-based repayment financing solution for students that offers an alternative system for paying for college tuition. Unlike some other private lenders, it requires no cosigner and claims to approve three times more applicants than other private loan providers. There is a clear need; notwithstanding recent political discourse about federal loan relief, American college tuition still remains some of the most expensive in the world. This demand has translated into US$180m's worth of private funding for Edly itself, including an unnamed US$175m venture round and US$4m extension in March and September 2022 respectively.
Funding raised: US$213.5m
Passport operates a mobility management platform used by city governments and parking operators to conduct a number of payment-based activities within their local parking regimens – including mobile payments, digital permitting and parking enforcement. Honing in on a specific niche has not prevented the North Carolina-based startup from achieving growth and recognition, securing buy-in from over 800 clients and being named in both the Deloitte Technology Fast 500 and the Inc 5000 list of fastest growing private companies.
Funding raised: US$274.6m
SellersFi has built a comprehensive financial platform designed to accelerate ecommerce growth. Built with marketplace sellers, direct-to-consumer (DTC) brands and B2B businesses in mind, SellersFi offers an integrated dashboard that allows merchants to handle everything from funding and payments to business analytics all in one place. Trusted by household names and independent brands, the New York-based outfit's most recent raise was a US$166.5m Series A in September 2021.
Funding raised: US$509.5m
Steady Technologies provides institutional-grade financial solutions to residential property managers, helping owners protect their investments while optimising their bottom line. Particularly noteworthy features include a Rent Advance feature, which provides landlords with up to 12 months' worth rent payments upfront; as well as rent default insurance which protects against the dreaded non-payment of fees by tenants. With impressive backing to the tune of more than US$500m, the company is based in Lower Manhattan.

Funding raised: US$707m
Secfi works to provide equity planning, stock option financing and wealth management to startup employees. Built by founders with experience of the startup process, they understand the challenges that face emerging companies and how difficult it can be for their employees to know how to manage money products like equity or stock options. The bulk of Secfi's success in the fundraising ecosystem has consisted of debt financing, which has allowed it to help 30,000 startup employees and secure US$48bn of equity on the platform.

******
For more insights from FinTech Magazine, you can see our latest edition of FinTech Magazine here, or you can follow us on LinkedIn and Twitter.
You may also be interested in our sister site, InsurTech Digital, which you can also follow on LinkedIn and Twitter.
Please also take a look at our upcoming virtual event, FinTech LIVE London, coming on 8-9 November 2023.
******
BizClik is a global provider of B2B digital media platforms that provides executive communities for CEOs, CFOs, CMOs, Sustainability Leaders, Procurement & Supply Chain Leaders, Technology & AI Leaders, Cyber Leaders, FinTech & InsurTech Leaders as well as covering industries such as Manufacturing, Mining, Energy, EV, Construction, Healthcare, and Food & Drink.
BizClik – based in London, Dubai, and New York – offers services such as Content Creation, Advertising & Sponsorship Solutions, Webinars & Events.