Financial Services (FinServ)
What Nevada's pioneering earned wage access law really means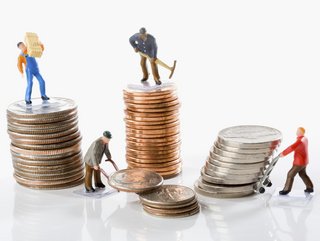 Earned wage access (EWA) gives employees a portion of their salary before payday.
What does Nevada's new earned wage access (EWA) law, the first of its kind anywhere in the US, mean for employees and providers?
Nevada has become the first US state to formally regulate the earned wage access (EWA) market, requiring providers to obtain a licence if they wish to operate locally.
The new legislation is believed to be the first of its kind anywhere in the country, potentially laying the groundwork for other states and territories to follow. But will it become the norm for EWA, and what exactly does the new law mean for employers and providers alike?
What is earned wage access (EWA)?
Earned wage access (EWA), sometimes likened to salary advances, allows employees to get their wages before payday when their employer opts in to an EWA scheme. Instead of being paid a lump sum once a month, salaried employees can often get access to several smaller instalments more frequently.

It is not usually considered a type of credit or loan, hence why it is not regulated as a financial service anywhere else in the US, but Nevada's latest legislative manoeuvres might cause some lawmakers to reassess that situation.
Providers of EWA include Rain, Ceridian, Payactiv and Cloudpay.
The benefits for employees are plain to see: they can get more help towards the cost of bills and expenses when they need it, rather than having to fit in with their employer's rigid pay cycles. Almost 60% of Americans are believed to be living paycheck to paycheck, according to a survey from CNBC, and EWA represents a more affordable solution than payday loans.
However, there have also been suggestions that EWA creates fresh problems for earners. According to researchers from Harvard and Yale Universities, users tend to demonstrate "present bias" – the concept that humans focus more on current problems rather than future ones, even if they are aware that future problems will appear at some point.
Most EWA platforms limit the amount of money employees can withdraw as a safeguard, but by allowing people to take small amounts from their paycheck to cover small bills, it risks not leaving enough for larger expenses – like rent or car payments – come the end of the month. However, the researchers found that EWA produces a positive effect overall.

What does Nevada's new EWA law mean?
Nevada's new state law, SB290, is the first piece of legislation in the US to regulate the earned wage access market at a state level. It requires operators to obtain a licence from the Commissioner of Financial Institutions.

It was signed into law by the state governor earlier this month, and will begin to take effect from the beginning of next year.
Speaking after the bill passed, Nevada Assembly Majority Leader Sandra Jauregui said earned wage access products "are crucial for expanding financial access and inclusion" and claimed that the state was "leading by example to provide tangible progress on workers' rights".
"For providers, there will be several administrative requirements that come with being licensed," Aaron Marienthal, SVP and General Counsel at Payactiv, tells FinTech Magazine. This will involve supplying certain documents, such as terms of service and fee schedules, as well as complying with other requirements like fingerprinting certain executives.
How does Nevada EWA law protect consumers?
In broad terms, the law appears to be designed to give consumers greater confidence in the trustworthiness of licensed providers – to know that all EWA providers are licensed by the state of Nevada and provide certain information as part of that licensing obligation.
"In addition to the formal oversight that comes with the licensing process itself, the law has a number of substantive requirements that will enure to the benefit of end-users," Marienthal continues. "For example, all providers must offer at least one free option to obtain EWA. While the industry has been moving in this direction in the past several years, this is a big win for consumers because it standardises free EWA options and gives users more choice – nobody will be forced to pay a fee to access their own earned wages.
"The law also puts a number of other important consumer protections in place, for example by codifying that EWA is non-recourse, that there is no credit reporting impact, there are no late fees, and a user can cancel their participation in the programme without incurring a fee. Moreover, providers who ask users for 'tips' must do so in a clear and conspicuous manner. In addition, the law requires that providers who debit a user's bank account reimburse any overdraft fees caused by the provider debiting the account before they were supposed to, or in an incorrect amount."
The law also goes some way to address concerns about 'over-access'. It stipulates that EWA should be based on real-time data for pay and attendance, meaning that users are not able to access more than they've actually earned.
"There's a lot here that will protect consumers and prevent bad actors," Marienthal says.
Should earned wage access be a right?
One thing the law does not do is make earned wage access a right. It codifies certain requirements, particularly around fees and practices, that should keep EWA accessible to all employees who want it. But it stops short of enshrining that access as a right in law.
This would have been, perhaps – given the emerging nature of legislation in this space – a tall order. But it contrasts with recent workers' rights victories elsewhere in the world, such as the UK government's decision to give all employees the legal right to ask for hybrid working practices from day one of their employment.
"Along with most of our colleagues, I believe EWA should be an individual's right," Marienthal continues. "After all, the user should be entitled to receive money they have already earned. However, I don't think it is likely to become the law any time soon, at least not before we have more states enact legislation like we saw in Nevada.
"Practically speaking though, it may not even be necessary. There is so much demand for EWA amongst workers that the benefit is becoming table-stakes for many employers these days. It's really a no-brainer for employers because most EWA providers like Payactiv don't charge employers to offer the programme to their employees, and studies show it truly helps drive retention and recruitment."
That could make it an indispensable workplace benefit. According to Everest Group's Key Issues Survey, three-quarters of American workers are looking for a change to their current job. Offering them earned wage access could be the perk that tempts them to stay.