Rain raises $116mn to give workers flexible access to pay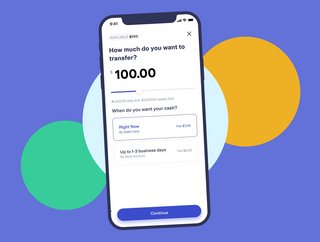 Rain allows employees to withdraw up to 50% of their gross pay as an advance.
US fintech platform Rain has secured more than US$100mn in funding to help give hourly rate workers better access to their earned money
US-based fintech Rain has raised US$116mn in Series A funding, which it believes is the largest fundraise of its kind for any HIR-tech company.
The Rain platform gives hourly rate workers better access to their money, allowing them to access their pay after each shift. As is becoming the norm for this type of platform, it is offered free to employers who then provide it as an optional benefit to employees. Workers pay a small fee similar to an ATM charge each time they withdraw their earned wages, and to prevent irresponsible use employees are never able to withdraw more than 50% of their gross earned wages in any pay period.
It is part of a growing movement of 'flexible pay' fintechs who are looking to break apart traditional notions of paydays and monthly pay cycles. Software company Ceridian offers a similar feature called Dayforce Wallet, which it expanded to the UK in November. Platforms that facilitate 'earned wage access' offer greater flexibility to employees, helping them manage daily expenses or settle unexpected bills.
It is particularly useful for hourly rate workers; Rain's corporate partners already include hotel chains like Hilton and Marriott as well as fast food chains McDonald's, Burger King and Taco Bell.
Its latest funding comprises $66mn in equity funding and a further $50mn in debt financing. Investment comes from QED Investors and Invus Opportunities alongside WndrCo, Tribe Capital and DreamersVC. The debt facility was arranged by Sound Point Capital Management.
Rain saving low-paid workers from payday lenders
Alex Bradford, Chief Executive Officer and Co-Founder of Rain, says: "We built Rain to empower people, especially hourly workers, to take control of their finances and eliminate the need for predatory payday loans. With this investment, we will continue to improve our platform and deliver a powerful employee benefit that improves individual financial wellbeing and boosts morale while giving employers a valuable tool for recruiting and retaining workers during a tight labour market."
Rain says that low-wage employees have endured "significant economic challenges" over the last few years – from the COVID-19 pandemic to the current economic downturn and cost-of-living pressures. Between payday loans, credit card interest, overdraft fees and other penalties, Americans spend $170bn a year while waiting for their next paycheck.
"Half of America cannot get access to reasonably priced, transparent financial services products," says Nigel Morris, Managing Partner and Co-Founder of QED Investors. "This results in unnecessary stress, anxiety and hardship for millions of people. Companies like Rain are helping to even the playing field by giving hourly workers the ability to access the money they earn faster, providing them with peace of mind, saving them millions in fees, and improving their overall financial health."
This funding milestone follows an active period of growth for Rain. Rain launched its Instant Pay app in early 2020 and has grown its user and client base at over 20% a month for the past 30 months. To date, Rain has disbursed over $150mn in earned wages to users and has helped them save tens of millions in predatory fees.