Software firm Ceridian launches flexible pay solution in UK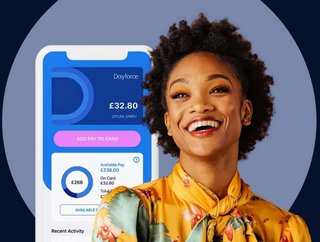 Ceridian is extending its on-demand pay solution to the UK, as new research commissioned by the firm shows the cost-of-living crisis is beginning to bite
Business software company Ceridian has expanded its on-demand payroll solution for workplaces to the UK, giving employees greater flexibility over their take-home pay.

The new feature, called Dayforce Wallet, will roll out on Ceridian's Dayforce Payroll platform. It gives workers access to their wages throughout the month, helping them manage daily expenses or settle unexpected bills at no extra cost to the employer. It's one of a number of salary advance solutions being developed by the fintech sector amid greater pressure on household budgets, and breaks apart the traditional notion of 'pay cycles', where employees have to wait until the end of the week or the end of the month to receive their wages.

It follows the North American launch of the solution, which works by combining a digital wallet with a pre-paid Mastercard. More than 1,300 employers across Canada and the US have already signed up to Dayforce Wallet, with nearly half (45%) of eligible employees registering for the scheme on average. Ceridian believes that it offers a competitive advantage right from the get-go: it estimates that companies using Dayforce Wallet fill job vacancies 15% quicker than those who don't.

Survey shows half of workers face greater financial stress
Now Ceridian will be seeking to replicate that success in the UK in response to a growing cost-of-living crisis. A new study commissioned by Ceridian and carried out by The Harris Poll shows that over half of UK employees (53%) are finding it more difficult to manage their personal finances now than they were 12 months ago.
The issue is bleaker for those between the ages of 18-34, over 60% of whom say that an unexpected expense of less than £500 would prevent them from meeting other financial obligations such as housing, insurance, childcare or utilities. The study found that three-quarters (75%) of UK workers aged 18-44 would be more likely to work for an employer if they offered free early access to their earned wages on demand.
Wendy Muirhead, Managing Director EMEA for Ceridian, says: "Most fixed pay cycles don't line up with the real-time nature of personal expenditures, putting employees and their households at a greater risk for increased financial hardship. The pandemic, a subsequent labour shortage and record levels of inflation have placed employers in a difficult position when it comes to the recruitment and retention of their talent.
"By bringing Dayforce Wallet to the UK, we are helping employers support employee financial wellness, while empowering people to have early access to their earned wages at no cost to them. All this translates into better financial security for workers."