Financial Services (FinServ)
Top 10: Fintech Blogs with Insights & Innovations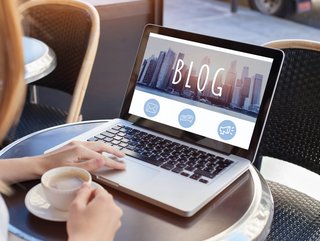 FinTech Magazine considers some of the top fintech blogs that provide their readerships with the latest industry news and services.
Fintech Magazine considers some of the top blogs providing valuable insights, updates and education into the ever-evolving world of fintech
Blogging is a great way for businesses to share knowledge about their relevant industry, in addition to sharing product updates and providing general education. Fintech blogs in particular are often written by experts in finance and technology, providing a platform for readers to learn more about leading financial services, organisations, and trends in fintech.
There are blog resources online to suggest that establishing a fintech blog encourages greater trust with customers and readers. With this in mind, FinTech Magazine considers some of the top fintech blogs that provide their readerships with the latest industry news and services.
Since 2009, Bank Automation News has been at the forefront of tracking the evolution of digital banking. Its coverage provides insight and information that help and advise industry professionals with technology solutions. Its core belief is that all banks must begin to shift their focuses if they wish to remain competitive.
Bank Automation News is also dedicated to providing education of this ever-emerging segment of financial services technology. In addition to its own content, the publication accepts contributed articles written by industry executives that discuss ideas, trends and best practices around automation technology in banking.
Fintech Finance offers advertising and promotional opportunities in support of marketing campaigns, building brands, attracting delegates to events and reaching new prospects. The blog contains articles on fintech and insurtech, as well as event coverage and a podcast on fintech current affairs.
The publication also works with renowned executives in the industry to provide key decision-makers across the world with advice on emerging trends and breakthrough technologies within the fintech sector. Its aim is to enable its readership to make better informed decisions.
Since 1997, ATM Marketplace has reported on the important news, events, trends and people in the industry providing ATM and payment service news. The ATM Marketplace blog contains articles on a wide range of topics, including artificial intelligence, cash management and security, to name a few.
In addition to providing current industry news, the publication provides forecasts and predictions for the current year, 2023. It has explored how the use of fintech services continues to increase in the wake of the COVID-19 pandemic and how these trends can best help users.
Accenture is a global professional services company with leading capabilities in digital, cloud, and security. The company works with banks and payments providers to seize the digital opportunity, manage risk, and drive profitability.
The company's blog consists of industry professionals often from within the company writing on their specialist areas and how best the industry can serve its clients. Fintech topics include how organisations can capitalise on the rise of fintech, successful integration of fintech services and BNPL.
Since 1994, the Finovate blog tracks financial technology and innovations, as well as the latest developments in fintech, financial services, personal finance, banking and investment management. The blog often provides the latest information from the world of fintech such as fintech partnerships, SaaS, and events coverage such as its own FinovateEurope.
Readers are kept up-to-date with global fintech news. In addition, it has a podcast which carries the ideas explored in blog posts forward with an interview-based format, which includes fintech innovators, bankers and analysts on the future of fintech.
Bussmann Advisory's blog showcases its insights in the fintech and blockchain industry, with a focus on where the industry is headed and what trends to look out for. Its blogs are widely recognised across the industry and are also featured in Forbes magazine.
Topics explored in the blog include technology trends, artificial intelligence like chatGPT, and digital transformation in the fintech space. It also shares resources on how mainstream companies are interacting with the latest innovations in fintech as it continues to grow.
FintechOS aims to make fintech innovation available to every company by simplifying financial technology for its readership. The company is a leading fintech enablement platform and announced a series of accomplishments in June 2023, including an overall revenue growth of 70% YoY, cash-in increases from customer operations by more than 200% YoY.
The company blog acts as a resource that speaks to the importance of businesses aligning technology with their strategies, and how fintech can resolve these issues. It caters towards small and medium sized businesses (SMEs), as well as providing news on larger organisations.
TechBullion is a London based fintech news website that focuses on global fintech news, as well as the current market. Its blog offers a wide range of content, including press release publishing, content writing and promotion, blockchain technology, financial services, and technology businesses globally.
The fintech information that it provides includes information on fintech startups, investors and careers. Content includes topics like which fintech investors to use if the reader has a startup business, as well as insights from CEOs from within the industry.
TechCrunch is a leading technology media publication, dedicated to profiling startup businesses, reviewing new Internet products, as well as breaking news in the world of technology.
Techcrunch's coverage of fintech focuses on covering everything from disruptor banks and innovations at established financial institutions, to expense management startups, P2P payment services, checkout tools and the technologies that enable them. It has written articles on companies like Stripe and its recent partnerships, as well as discussing companies like Venmo, Monzo and Klarna, to name a few.
Finextra Research is the leading independent newswire and information source for the worldwide financial technology community. It covers all significant technology news in wholesale and retail banking, the capital markets and insurance.
The blog covers a wide range of fintech topics often written by industry experts and company CEOs and founders. Topics include: using fintech to shape the future financial landscape, how businesses can continue to adapt to a constantly changing industry, as well as paytech and financial data privacy in conjunction with artificial intelligence.