Singapore FinTech Association launches new networking club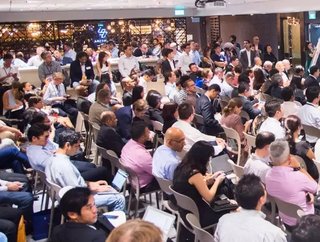 The Singapore FinTech Association announced the launch of the SG FinTech Club, to improve the vibrancy of the fintech ecosystem
The Singapore FinTech Association (SFA) has announced the launch of a new SG FinTech Club, which will act as hub that enhances networking among local fintech companies based in Singapore.
The APAC nation, which is a leading regional centre for fintechs, accounting for 13% of Singapore's GDP in 2020. More than 1,400 fintech companies are based there, employing an estimated 10,000 people. 
Technology is a driving factor within the space, and the SG FinTech Club will act as a base through which knowledge, resources and connections can be shared, as a way to increase the level of expertise in the space. 
According to reports, the SFA will also develop and curate the engagement programmes for the fintech ecosystem. SG FinTech Club members will benefit from hospitality privileges offered by Supporting Partners , such as co-working spaces, which they can leverage on for social engagements. 
The club's existing membership platform will also enable users to sign up for talent matchmaking sessions, industry expert mentorship programmes, and masterclasses organised by SFA.
SG Fintech Club partnerships
The initiative has attracted the attention of several global fintech leaders, including the Institute of Banking and Finance (IBF). J.P. Morgan has also joined the club as Supporting Partner and Corporate Partner, respectively, to develop skills and career development events.
Speaking about the launch of the new club, Shadab Taiyabi, President of SFA, explained, "We are proud to collaborate with MAS on the launch of SG FinTech Club, and play our part in contributing to Singapore's thriving FinTech ecosystem. 
"We hope that the Club would be the key platform for inspiration and innovation, where professionals in the financial services sector can come to exchange opinions, network, and explore endless ideas with other like-minded individuals. 
He continued, "Through the Club, we strive to champion and bolster Singapore's FinTech entrepreneurship growth, facilitate the sharing of insights, collaborations, discussions and advocate the importance of upskilling amongst professionals across the financial services industry."
Image credit: Singapore FinTech Association event