Saphyre to be headline sponsor at FinTech & InsurTech Live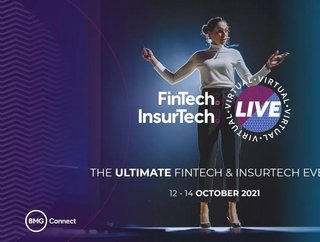 Leading AI-driven fintech Saphyre is taking a frontline position at FinTech & InsurTech Live
The US-based fintech Saphyre is a headline sponsor at the FinTech & InsurTech Live event in London on October 12-14th.
The hybrid conference, which will see an impressive line-up of top, industry speakers share their expertise on the latest developments in the fintech space, technological innovation, and more, is both a live and virtual that will see a mixture of remotely attending and physically present guests mingle seamlessly at Tobacco Dock venue in London.
Saphyre
Launched in 2017, Saphyre provides an easy-to-use, integrated pre-trade onboarding platform for the exchange of data and documents between asset managers, brokers, custodians, third-party administrators, and clients. Based in Hoboken, New Jersey, the company is run by an experienced financial team that have created a streamlined fintech/regtech communication platform to speed processes in order to help our clients achieve revenue faster.
Led by the dynamic Roche brothers, Stephen and Gabino (President and CEO respectively) the duo realised that silos and poor user experiences were benefitting no one in the pre-trade space. They decided that nothing less than a wholesale disruption of the status quo would satisfy their desire to democratise trading.
Saphyre subsequently achieved this ambition with the development of its integrated onboarding platform. Earlier this year, the fintech also announced its strategic partnership with Symphony, Symphony, a financial markets' infrastructure, and technology platform, to integrate patented AI technology into pre and post-trade workflows for front, middle and back-office teams.
It continues to move from strength to strength. 
Attend FinTech & InsurTech Live
Want to learn more about the swiftly evolving world of fintech and insurtech? Take the opportunity to attend our FinTech & InsurTech Live, hybrid event in London from October 12-14. 
Learn from respected FinTech and InsurTech leaders at this unmissable hybrid conference. Take the opportunity to expand your network among influential executives and gather insights to feed back into your own organisation.
35% of the FinTech & InsurTech Live community are C-Level, VPs or Directors. So you will rub (socially distanced or virtual) shoulders with the most powerful people in the industry at the Tobacco Dock in London or worldwide via the exclusive live-stream.
The events will include:
·        Keynote addresses from respected industry leaders
·        Dynamic live roundtables (inc. Q&A)
·        Fireside discussions
·        Inspirational Speakers & Presentations
·        Extensive networking opportunities
From global giants to innovative startups, the 3-day show is an essential deep dive into the industry alongside the chance to strategically analyse issues impacting the future of FinTech & InsurTech.
How can you attend?
In the post-Covid era, not everybody wants to travel for events. So FinTech and InsurTech Live will be completely hybrid. That means you can attend the event in person or virtually - with no disadvantages to people who don't make the trip to the Tobacco Dock.
In-person
 FinTech and InsurTech Live is happening in the Tobacco Dock in London, a ten-minute walk from Tower Bridge. For more information on the location, click here.
Virtually
There's no need to worry about missing out if you choose not to attend in person. You can still absorb all the information, interact with other attendees and enjoy the conference experience on our virtual platform.
There will be live feeds from all of the stages (also available on-demand after the event) as well as virtual networking areas. So not being able to travel is no reason to miss your chance to gather with the industry.
For more information on the location, click here.
You can also join the event virtually by registering here: https://lnkd.in/exatABJu - if you're in London or can be on October 12th & 13th, use the code RGFree at checkout for free in-person tickets.