The future of digital ecosystems in the fintech space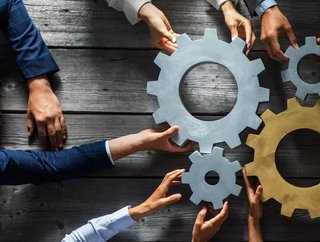 Outsourcing technical processes have helped the fintech industry scale fast. But what is the future for digital partnerships once the industry matures?
Fintech is growing at an incredible rate, with the pandemic having accelerated industry growth. 
According to data collected by the market research company Toptal Finance, the global fintech market was worth $127.66bn in 2018, with a predicted annual growth rate of 25% until 2022, to $309.98 bn. 
However, the Bank of England released a report recently that revealed some fintech sectors had grown by 40% over the duration of 2020 and a recent survey by Whitelane Research and PA consulting showed that a staggering 33% of UK businesses surveyed in their report plan to increase their outsourcing over the next 12 months. 
Digital partnerships and fintech
The sheer rate of fintech company growth is the primary driver behind the partnership ecosystem, says Michael Donald, founder and chairman of the board at Image N Pay. 
He explains, "I believe that virtual partners have become such a big fixture in fintech because the industry moves so fast, and a partner that was right for you last year, might not be right for you the following year. To adapt, change and scale at pace, a virtual partner actually becomes something that is there at the right place and right time, but potentially is not there for forever."
The flexibility digital partnerships provide means fintechs can outsource an array of technical and process-related services. These can be anything from cybersecurity and payment solution providers to marketing and website development as well as cloudification and IT. 
Donald points out that because businesses are no longer fixed within the confines of their buildings and access to online solutions is so good, contracting has become an essential part of business management, he points out.
"It becomes a flexible way of working, whereby tasks can start in South America in the afternoon, and finish in Australia the next day, and you can have a 24/7 follow the sun type approach, while still being a small startup."
It creates customer centricity
An essential part of any successful fintech, customer-centricity requires the latest technology and innovation so that companies can remain competitive. Frank Uittenbogaard, Regional VP, Europe, Backbase, explains, "For most financial institutions, their focus has to remain on the core of their business: their customers."
He says that in order to maintain this focus, while simultaneously keeping up with the competition in digitalisation and innovation, digital partners are key. "Managed, hosted platform offerings such as Backbase-as-a-service are undoubtedly the way forward," he says. 
"They mean that financial institutions don't need to do everything themselves, allowing them to focus on their customers, while still ensuring the critical speed of innovation required in today's landscape."
As platforms are all about orchestrating value and centering experiences around the customer, there has been a fundamental shift in the way users interact with their service providers, says Uittenbogaard, who believes the shift has changed things for the long term.
"There is no turning back – and that includes banking providers. Financial institutions will only survive if they adopt this strategy. And if they need speed, the only route forward is to partner with a digital provider to adopt this platform-based approach."
COVID-19 and digital partners
Another driver of the digital partnership ecosystem is the pandemic, which forced the accelerated digitisation of companies and shifted the business mindset on its axis. Working with and outsourcing to a company that operates in another time zone might, at the beginning of 2020, have been an emergency measure. But now that mindset has changed the way companies are operating and growing. 
"Virtual partners in different places around the world help scalability, not only in the early stages but as an organisation matures," points out Donald, using Image N Pay's experience with contracted outsourcing as an example. 
"We use a legal company as a virtual partner. As one of the top Q.C.s in the country, he will always be part of our business model. We use different organisations such as EPAM, which are global and a $24bn company, although all their employees are working virtually, and I have never met them in the two years that I've been working with them."
Incumbents and virtual partnerships
As technology and digital transformation changes the way all businesses operate, larger companies have more to gain than ever before from outsourcing tasks to specialist companies. 
This is particularly true for those that rely on legacy systems that are rapidly being left behind in terms of cybersecurity, data analytics, and aggregation, and real-time solutions. Donald believes these companies need innovative technology partners more than ever because they need to protect their data, must offer customer-centric services, and operate with the speed of smaller, agile startups. 
"I would absolutely advocate virtual partners for established companies. Incumbents do not move at the pace of fintechs. Therefore, if they go with the old school approach to bring in big companies to work with big companies that will actually slow down the pace of change," he says. 
Uittenbogaard says that with traditional financial institutions experiencing average abandonment rates of between 70% and 90%, leveraging a digital partner that can not only provide a platform that is managed and hosted for them, but can engineer a forward-thinking solution with the customer front of mind can be the difference between "sinking or swimming."
Meanwhile, other experts point to a reimagining of the whole business ecosystem and the customer experience. Paul Crerand, Field CTO EMEA, MuleSoft says rather than interacting with each stakeholder individually, customers will come to expect a unified experience, "where products from multiple organisations are delivered as part of a single digital journey. In this model, each organisation ceases to 'own' the customer, in favour of becoming part of a wider digital value chain."
Crerand believes the most effective way to make this a reality is for fintechs to re-define their offerings as a platform underpinned by APIs because it enables them to unbundle and re-package all of their customer data and digital assets as a set of capabilities that are exposed for other organisations, such as retailers and insurers, to pick up and re-use. 
He adds "By taking this approach, every digital capability becomes a product that can be exposed to third parties via APIs, enabling other companies to incorporate fintech services into their own offerings. 
"The more open fintechs become, the more opportunities they have to expand their ecosystem and improve the customer experience, taking advantage of new revenue streams in the process."
THREE reasons why fintechs need digital partnerships
Cost-effective
Outsourcing to a specialised technology service provider means not having to retrain staff or recruit experts to run it and increased budget control and transparency. 
Flexibility
Outsourcing to experts reduces the chances of making a bad hire and blowing the budget on new in-house technology. Furthermore, companies try a number of options until they get the right fit rather than making an expensive mistake that they have to live with. 
Faster market delivery
If one company can offer a faster service, this is often enough to differentiate them from the competition. The better the tech the faster the service