Five minutes with: Scott Walchek of Trōv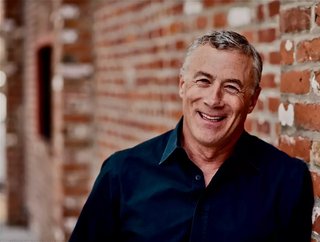 Scott Walchek is the CEO and founder of Trōv We talk books, childhood heroes and future goals with Walchek as he looks back over 2020 and 2021
Scott Walchek is the CEO and founder of Trōv, the San Francisco-based technology company that develops APIs and software that enable insurtechs to increase recurring revenue. The past two years have been seismic for the company, as well as for personal goals. We talk books, childhood heroes, and future goals with Walchek as he looks back over 2020 and 2021 
Who was your childhood hero, and why?
I suppose, like most kids who grew up on 60s TV shows, I loved superheroes and spent countless hours watching Superman, Batman, and Will Robinson on Lost in Space. Can't say I aspired to be like them, but their stories surely resonated with a deep thrum of justice in me.
What's the best piece of advice you ever received? (and from whom)
"Don't be clever. You're not God." (King Solomon)
This piece of advice (which stems from Eugene Peterson's interpretation of Proverbs 21 verses 30 and 31: "Nothing clever, nothing conceived, nothing contrived, can get the better of GOD. Do your best, prepare for the worst— then trust God to bring victory") has provided a powerful guardrail for me, especially when I get all spun-up trying to outwit, outmaneuver, and cleverly 'work the angles' to achieve what I perceive is best for me.
In "Road to Character", author David Brooks - one of our generation's most prominent moral thinkers, details what he calls "the Humility Code", a fifteen-point contract with ourselves designed to engender moral clarity on "what to live for and how to live". He writes:
"The long road to character begins with an accurate understanding of our nature, and the core of that understanding is that we are flawed creatures. We have an innate tendency toward selfishness and overconfidence. We have a tendency to see ourselves as the centre of the universe as if everything revolves around us. We resolve to do one thing but end up doing the opposite. We know what is deep and important in life, but we still pursue the things that are shallow and vain. Furthermore, we overestimate our own strength and rationalise our own failures. We know less than we think we do."
Which activity are you most looking forward to doing when the pandemic is over?
The pandemic has had such a devastating impact on so many lives, and I feel extremely fortunate and grateful to be in a position in which our company has maintained relatively high levels of performance throughout the crisis and that my family and I have remained healthy and safe.
Covid-19 has completely transformed the way we go about our daily lives, catapulting our society into the world of remote working and social distancing. So above everything else, I look forward to reclaiming a certain amount of normality in our daily lives and being able to meet with family, friends and colleagues in person again.
The uneven response to Covid-19 has also heightened divisiveness and brought about a public narrative rife with mistrust. With society now gradually opening up, I am hopeful that we can put the vitriol and eggshell-stepping behind us.
Is there a personal achievement from the past 12 months of which you are particularly proud?
The past 18 months have been challenging, and - like so many other businesses around the world - we've endured several structural changes in order to adapt to the new norm and ensure our sustainability in the face of massive uncertainty.
Despite the pandemic-induced market instabilities, which left us having to navigate around a rather tricky acquisition offer, find new sources of capital, restructure our cap table and pivot our business, I cannot say enough about the people at Trov who have managed through this time with great positivity, and optimism. I couldn't be more proud of how our people have dealt with the crisis and emerged stronger from it.
Closer to home, this year, my wife, Kelli, and I are celebrating 40 years of marriage. Take my word for it; if your readers knew our story, they would conclude with us that "adventure" is a more apt descriptor than "achievement"!
Name one piece of technology (other than your mobile) that you couldn't live without
Anything that keeps me active outdoors. I love to swim, surf, cycle (road and mountain), and ski.  Strava, the sports app, and social network, keeps me honest and appeals to my sense of competitiveness... and it works seamlessly with the iWatch.
With the stresses that naturally extend from the constant micro-pivots of tech start-ups, I can "get in my head" a lot. Physical exertion, fresh air, cold water, speed, and some distracting mild "danger" trick me out of my head and is a refreshing and necessary palliative.
What inspires you in business today?
Insurtech has evolved at a blistering pace over the past seven years, and with its emergence, insurance customers are being retrained to expect greater flexibility, immediacy, and agent-optional engagement. Meanwhile, insurance incumbents are playing catch-up as they modernise their core systems in order to adapt to the new digital consumer's expectations.
We've seen the emergence of a range of new and exciting insurtech sectors in recent years, including embedded insurance, which is currently revolutionising insurance distribution as popular brands are enabled to sell insurance in their applications, generating new revenue streams while keeping customers within their existing ecosystems. 
More recently, I am following decentralised finance, and I find the prospect of real disruption from decentralisation absolutely fascinating. ​​I'm a student at the intersection of "solopreneuring" and DeFi; I'm not sure where it will take me, but I love learning and considering the implications.