Finova announces brand launch and acquisition of BEP Systems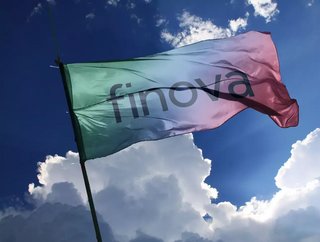 Finova has acquired BEP systems, a provider of cloud-based mortgage and savings software
finova, the UK's largest cloud-based mortgages and savings software provider has announced the acquisition of BEP Systems.
The cloud-based mortgage and savings software provider is a market-leading fintech that specialises in lending and deposits for financial service companies
finova, which has formally launched its name and branding to coincide with the acquisition, has been formed by Norland Capital following a series of acquisitions over the last four years. These include the acquisition of DPR, eKeeper, SDM, and Burrow.
Currently, the fintech company provides a suite of modern, cloud-based software, including Core Banking solutions that are used by more than 60 financial institutions. Its mortgage broker platform is also utilised by 3,000 mortgage brokers, alongside a suite of industry connectivity solutions.
New technologies in lending
Speaking about the recent branding launch and acquisition, Paraag Davé, UK Managing Partner of Norland Capital said, "Banking technology is going through a generational shift as consumers and mortgage brokers want the same modern cloud-based user experience they are used to in their daily digital lives." 
He pointed out that financial institutions are desperate to modernise and increasingly want cloud-based software that is quick and cost-effective to implement, easy to launch new products to market with, and has the architecture to support the changing demands now and into the future.
"To support these seismic shifts, we have created finova a single software company, dedicated to this market that brings together the best cloud-based technologies with the scale, breadth, and in-depth sector knowledge to support mortgage brokers and financial institutions of any size," Davé said.
New team launch
According to reports, a new Executive Team has been assembled to drive forward the ambitious growth plans. Jim Sadler, the new Managing Director of finova explained, 
"The building blocks that have been formed over the last few years put us right in the middle of this dynamic market and I'm excited to help our customers deal with these changes. Core Banking is rapidly shifting to the cloud and firms are demanding modern open architecture solutions which help them rapidly adopt new technologies. 
He continued, "Behind our technology, the beating heart of the business is a team of over 350 colleagues, who are the most knowledgeable SMEs in the market today, focussed solely on the mortgage, equity release, and savings sector."
BEP Systems and Norland Capital
Meanwhile, Chris Little, founder of BEP Systems, explained the origins of BEP and rationale for becoming part of finova. He said, "When we started BEP a few years ago, we wanted to deliver origination software to banks and building societies that provided an easy and low-cost self-configuration, and we wanted to support rapid API integrations as the ecosystem is becoming increasingly complex. We did just that with the Apprivo2 platform. Since launching, the demand has been exponential."
He added, "Having spent time with Norland Capital and the new finova exec team, it was clear we have a shared and ambitious vision and as part of a larger entity we can get the help to scale up at speed and help this market navigate through the exciting changes ahead of us.