ESG: Mastercard, Finaro, and GoTo partner up to go green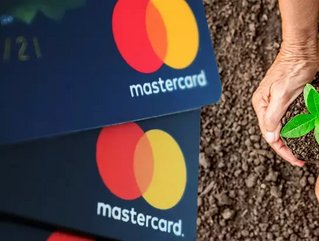 GoTo, Mastercard, and Finaro are collaborating to promote new ESG initiatives in fintech by planting one million trees by 2025
Global financial brands Mastercard, Finaro, and GoTo have joined forces to power up their ESG initiatives and promote environmental conservation.
The three, leading fintechs, whose collaboration forms a powerful triumvirate of corporate influence, combines GoTo's multimodal mobility services, Finaro's, global cross-border payment services alongside Mastercard's Priceless Planet Coalition, which aims to bring companies banks, cities and consumers together to promote net zero initiatives.
Mastercard and the  Priceless Planet Coalition Program
The Priceless Planet Coalition Program is promoted by Mastercard aims to restore one million trees by 2025, while GoTo is heading up the  "Allí me planto" action in Spain, with the support of Finaro, to raise awareness among its users of the importance of caring for the planet and the use of multimodal transport that guarantees sustainability.
The Priceless Planet Coalition's goal is to work with global forestry experts from Conservation International and the World Resources Institute.
The initiative centres on the fact that trees are critical to sustaining a healthy planet. The current levels of carbon emissions, natural resource use and pollution, and uncontrolled use of natural resources are exceeding sustainable environmental limits. 
Data shows the program's tree planting has already been an active mechanism against climate change, backed by statistics from the United Nations Intergovernmental Panel on Climate Change (IPCC), which states that "limiting the average temperature increase to the critical target of 1.5°C by 2030 requires an additional billion hectares of trees."
Green fintechs and ESG 
Recent new directives have mandated many ESG regulations across the fintech industry, ranging from personal carbon footprints of individual companies, to restricting partnerships with non-compliant businesses. Investment partners that fully support working ESG programmes that are making a true, global impact, are growing in number. 
For example, to encourage sustainability, GoTo has developed a strategy to communicate and involve its customer base. Under the slogan "Allí me planto", or, "I plant myself there", GoTo with the support of Finaro, is currently encouraging customers to "think local, act global." The campaign's objective is to bring the initiative closer to the city of Madrid so that users can easily visualise how their participation contributes to the reforestation every time they use a vehicle from GoTo's electric fleet.
Fintechs adopting ESG at their core
Speaking about the collaboration, Paloma Real, Country Manager at Mastercard Spain, explained, "We are proud to see that every day there are more and more companies that are aware of the need to care for the Planet and want to join our programme. We have an incredible network of partners and GoTo membership in the Priceless Planet Coalition demonstrates its great concern and care for the planet".
Marie Lindström, Country Manager of GoTo Spain, said that as a multimodal mobility company, sustainability was part of the company's DNA. "At GoTo we are convinced that a greener and more sustainable planet is possible, and we will do everything in our power to raise awareness that another mobility model is possible".
Meanwhile, David Jofre Tejada, Vice President Business Development and Sales, Iberia at Finaro, added, "As a provider of brilliantly simple cross-border payment solutions, we are aware that the world is evolving with every click, and we are proud to support this campaign, which encourages eCommerce and mobility's evolution in a sustainable and safe way for the planet".