Discover new trends for Fintech and Insurtech in 2022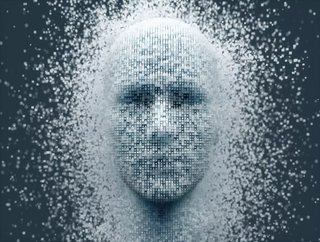 2022 will see both industries begin to transform through technological innovation according to the latest data. For more info see FinTech & InsurTech Live
A recent report by McKinsey shows that there will be five groundbreaking trends that will transform the insurtech and fitnech space over the next decade. These trends will be driven by new technologies and will be transformative both as a combined force, and individually as well, the study has found. 
#1 Risk transformation
In the motor insurance sector, risk will change direction, from drivers to the artificial intelligence (AI) and software behind self-driving cars. New technologies will usher in an era of greater accuracy and transparency. Satellites, drones, and real-time data sets will give insurers never-before-seen visibility into the risk around facilities, leading to greater accuracy. 
Automated claims processing following natural disasters will be automated, scalable, instantly delivered. The life insurance industry will also introduce"wrapped" products that will be seamlessly flexible coverage based on the evolving needs of their customers. However, data also suggests that the high adoption of these technologies also result in insurers facing greater risk from a new wave of digital attackers, as seen by the large number of greenfield insurers founded in the past three to five years.
#2 Applied AI
Currently, the report shows that only a minority of carries have truly scaled their capabilities across the enterprise. However, as AI becomes more commonplace and algorithm creation becomes more of a commodity, carriers will find it easier to reengineer core processes to be more predictive in nature. 
AI technology is predicted to disrupt underwriting, claims, and service as core processes become AI-enabled. The scenario, says the report, will create a, "human in the loop model that increases productivity and allows for higher-quality touchpoints with customers." However, it also points to the fact that carriers have yet to fully realise the potential of their data assets in distribution interactions and claims histories. In addition to reengineering core processes, leading carriers and ecosystem players will use the advent of AI to create products and services based on data and analytics.
#3 Distributed infrastructure
The McKinsey report also points to a future where cloud computing erases the technology debt, caused by businesses that are weighted down with large-scale, on-site legacy systems. As the industry develops, businesses will transform rapidly, shifting all their core systems to the cloud. This transformation will result in insurers becoming increasingly agile in launching new products and creating better customer service. 
McKinsey predicts this shift to the cloud will be an essential element in enabling the type of compute power that is required to comprehend and utilise incredibly large data sets (such as tens of millions of claims data points). With the continued development of digital ecosystems,  globally, cloud-native insurers will find themselves acting as ecosystem orchestrators— working as a connecting hub among customers, distributors, insurtech, healthcare providers, carriers, and reinsurers, among others.
#4 Automation and virtualisation
RPA - or Robotic Process Automation - a combination of machine learning (ML- artificial intelligence (AI), is one of the emerging technologies that will automate core processes such as back-office operations. These innovations say McKinsey, will help carriers to rethink services and products. The report states, "industrial IoT can enable real-time monitoring of equipment to allow for predictive maintenance before claims happen. Similarly, digital twins and 3D and 4D printing have the potential to transform the claims experience for all physical damage areas."
#5 Future connectivity
As the IoT continues to develop and 5G mobile technology enables an increasing number of sensors to report continually growing fields of data, products in life, health, property, and commerical lines will evolve to create ever more flexible products. The increasing number of devices and the speed at which data is gathered and shared will result in greater accuracy in terms of customer needs. "The increased prevalence of 5G allows this data to be shared at lower latencies and helps insurers provide real-time services to clients," the report states.
FinTech and InsurTech Live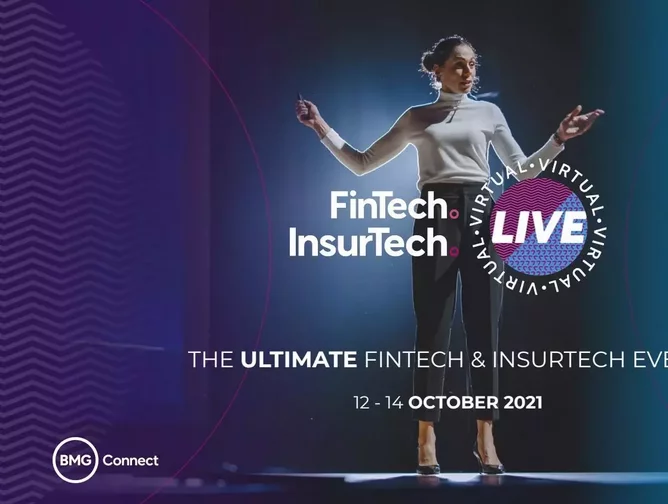 To find out more about the latest trends shaping the insurtech and fintech space, join us in the Tobacco Dock in London on October 12th to 14th for an expert line-up of speakers discussing the future of the industry. The venue is a ten-minute walk from Tower Bridge. 
Learn from respected FinTech and InsurTech leaders at this unmissable hybrid conference. Take the opportunity to expand your network among influential executives and gather insights to feedback into your own organisation.
35% of the FinTech & InsurTech Live community are C-Level, VPs or Directors. So you will rub (socially distanced or virtual) shoulders with the most powerful people in the industry at the Tobacco Dock in London or worldwide via the exclusive live stream.
The events will include:
Keynote addresses from respected industry leaders

Dynamic live roundtables (inc. Q&A)

Fireside discussions

Inspirational Speakers & Presentations

Extensive networking opportunities
From global giants to innovative startups, the three-day show is an essential deep dive into the industry alongside the chance to strategically analyse issues impacting the future of FinTech & InsurTech.
For more information on the location, click here. 
You can also join the event virtually by registering here: https://lnkd.in/exatABJu - if you're in London or can be on October 12th & 13th, use the code RGFree at checkout for free in-person tickets.