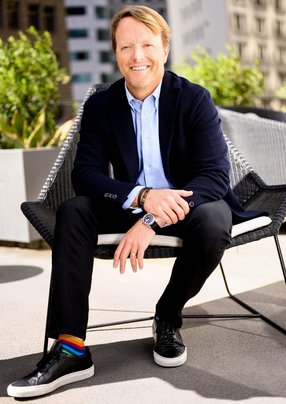 Scott Sanborn

LendingClub is disrupting the customer experience through its innovative digital marketplace bank, says CEO, Scott Sanborn
Scott Sanborn is the dynamic CEO of LendingClub - the all-digital marketplace bank that offers members access to a broad range of financial products and services designed to help them pay less when borrowing and earn more when saving.
Sanborn, who joined the company in 2010, is a passionate advocate of the work LendingClub does. Prior to LendingClub, he held leadership positions as the Chief Revenue Officer for publicly-traded eHealth Insurance, President of RedEnvelope, Inc., and SVP at the Home Shopping Network.
Sanborn says the services offered by LendingClub have never been needed more than they are now, as consumers find themselves pushed to – and, in some cases, beyond – their financial limits.
Lower-cost financial options for borrowers
At its core, LendingClub offers lower-cost lending services to borrowers than traditional banks. It's able to do this because it acts as a broker pairing institutional investors with would-be borrowers. Customers can take advantage of an array of lending products from personal and business loans to auto refinancing and patient solutions.
The system is remarkably effective – and, he says, routinely cuts loan repayment interest charges significantly, because it puts the customer interests first regarding their finance requirements.
He explains: "Imagine you're going to buy a car from a dealership. Currently, in the majority of the sales, you are going to pay more for the finance than your risk would indicate. The dealer adds a markup. There's no cap on how big that markup can be. And they are not required to pass you to the lender that gives you the best deal. They may also be passing you to the lender that gives them the best fee break or rate or incentive. So, you spend all this time picking a car, negotiating the price, but you don't negotiate the cost of your financing. You drive off the lot paying more than you otherwise should.
"That's where LendingClub comes in: using its technology platform, it can match borrowers with the best lending plans, making them vital savings in the process."
A new future for lending in Fintech
As the fintech and all-digital banking continues to expand globally, there are no shortages of opportunity for companies offering disruptive services. LendingClub, since its acquisition of Radius Bank in February of 2021, is now positioned perfectly for growth. At this point of post-acquisition, the digital marketplace bank has all its lending products in-house and is now issuing them through the bank. "We're funding personal loans, auto loan refinance, and our purchase finance business through the bank," says Sanborn.
He adds: "We're moving towards a banking experience that makes it easy for people to spot where in their lives they could find additional savings. If they squirrel away those savings, they won't need to use their credit card if an emergency happens. That's our core aim – and the big series of investments we'll be making next."
Read the full story HERE.
LendingClub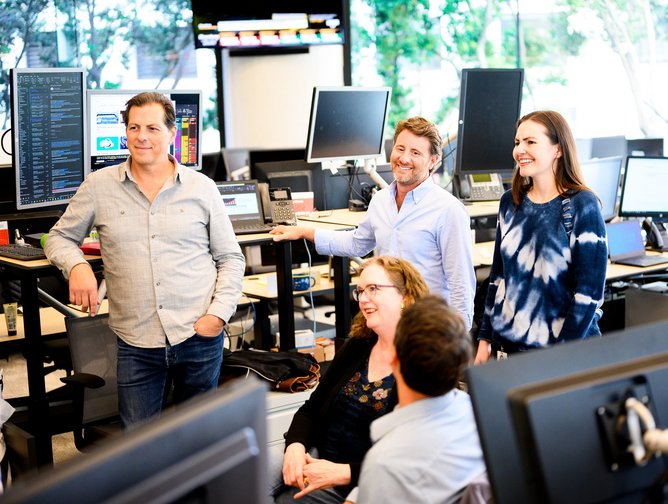 LendingClub
The key benefits for us in automation are reducing manual processes, reducing manual mistakes, and improving our efficiencies