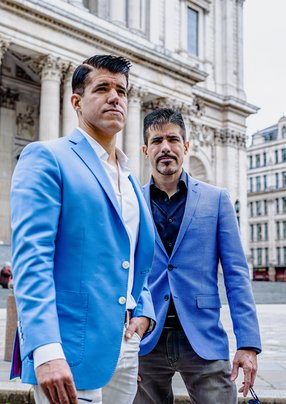 Stephen and Gabino Roche
Founder and Co-Founder of Saphyre

Stephen and Gabino Roche are the twin trading titans behind Saphyre – the AI-powered tech company that is revolutionising financial transactions
Fintech is a challenging arena that innovates at an extraordinary pace, posing difficulties even for those with years of industry experience. The convergence of the financial world with emerging, transformative technology is rightly shrouded in language that is often difficult to decipher.
That's one of the great things about speaking with Stephen Roche and Gabino Roche, Jr. – the twin brothers behind fintech juggernaut, Saphyre. They use metaphors and refreshingly plain language, that even a journalist can understand, to explain how forces such as AI are fundamentally changing the global financial system.
Of course, this is also important when explaining the benefits that Saphyre can offer clients and partners – and they are clearly doing a great job of that as more industry heavyweights join the 'Saphyre Endeavour'.
"Firms have a concern about being left behind in today's hyper-competitive financial services landscape," explains Gabino. "That's why it's important that publications like FinTech share the advances that we are making with tools such as AI, and the firms that are adapting this technology, so that we can fully convey the direction that financial services are moving in."
"There are a lot of technology vendors who pay lip service to solving the pain points that Saphyre's proprietary platform finally solves. Stephen and I love to tell our clients, 'Here are the keys, you can drive the car today – not in 6 months, not in a year to get things into place'. We resolved to make Saphyre's platform turnkey whether you are a global asset manager, a boutique bank, or a multinational custodian. When you adopt our technology, you can drive today – and you will realise the benefits. That makes the product real for an audience that tends to be skeptical of new technology."
So, how exactly is Saphyre transforming the landscape of financial services? It's a question that the Roche brothers tackle on a regular basis. So much so, that they have a short and a long version ready to pitch.
"What Saphyre does is instantly set up new and existing funds securely between external financial institutions, so that they can be ready to trade quickly, while eliminating post-trade issues," says Stephen.
Agility is one thing that Saphyre prides itself on, and if you want an analogy, you are not going to be disappointed.
"We move much faster than the generally accepted pace of things, " says Stephen. "We're like a speedboat doing several runs around a large cruise ship or oil tanker."
Market forces are also, in a way, playing into the company's hands – with turmoil in the US banking sector, ongoing geopolitical tensions, and inflation spiking globally, to name just a few pain points. In periods of uncertainty, technology and innovation have a serious role to play, and a solution like Saphyre could prove instrumental.
Saphyre has been nominated for numerous industry awards, and Gabino has emerged as a consequential fintech influencer.
They were nominated for Fintech of the Year by Global Custodian magazine and won the highly coveted award in May 2023. They have also been featured by Forbes and the Wall Street Journal, while being regular faces on the cover of FinTech Magazine and keynote speakers at FinTech LIVE.
Read the full story HERE.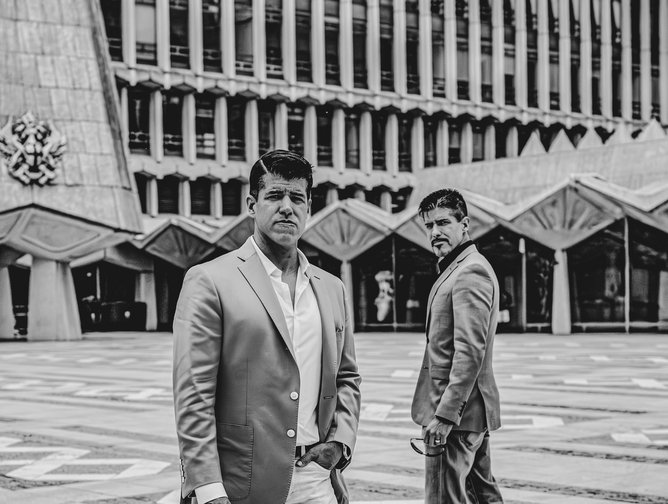 Saphyre
Saphyre
You can only be successful and impactful on innovation when it's linked to the mission and strategy of your organisation.