Financial Services (FinServ)
Zumo Studies the Crypto Sector's Path to a Low Carbon Future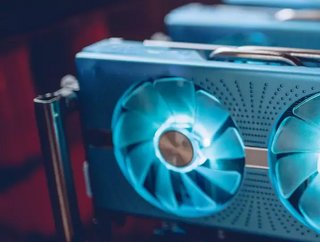 The new 'Decarbonising Crypto' report by Zumo looks into the CO2 problem in the cryptocurrency industry, exploring ways to reduce carbon emissions
In a world where global warming is already affecting the environment, it's time to take action. The crypto industry needs to clean up its act, and fast. This message is the highlight of a new report by Zumo, a decentralised finance platform. 
According to the study, Bitcoin alone accounts for more carbon emissions than some countries. This figure does not take into account other linked factors such as the CO2 emissions generated by the manufacturing process of mining equipment, which utilises metals like aluminium throughout production.
Zumo's roundtable, which includes Michel Rauchs from Cambridge University's Centre for Alternative Finance, believes innovators can fix the emissions problem by implementing measures across the crypto sector over the next decade.
The 'Decarbonising Crypto' report suggests that cryptocurrency organisations could implement the proof of stake (PoS) consensus mechanism to reduce power usage. Another potential answer for the crypto community is to provide new investment opportunities in renewable projects.
The study also looked into the use-cases of blockchain technology, including supply chain management, identification, and land registry. Doug Miller, Founder of the Crypto Climate Accord (CCA), said, "We think the sector is really well-positioned to become an early adopter of a lot of useful technologies that we, the CCA community, and others are building to make progress toward meaningful climate action."
The advantages of proof-of-stake
In layman's terms, proof of stake is a blockchain consensus mechanism in which stakers receive rewards based on how much they stake. It does not require any special hardware to participate.
Proof of stake should not be confused with proof of work used in Bitcoin and other cryptocurrencies. Proof-of-work uses computing power to solve complex algorithms and verifies transactions on a set blockchain. In contrast, proof of stake requires significantly less energy than proof of work, which is one reason it has gained traction in the crypto community.
The report examined the Ethereum network's transition to proof of stake and how it would affect other protocols, calling it "a watershed moment in determining whether a large, established proof-of-work chain may be effectively migrated to a proof-of-stake protocol."
Alex de Vries, Founder of Digiconomist, added, "If they do succeed and if everything is successful, that could potentially become a game-changer because then you would have a massive currency switching from proof of work to proof of stake, which could shift some external dynamics."
It should come as no surprise that proof-of-stake is growingly the consensus algorithm of choice for many new cryptocurrencies. The report posits that if all these networks successfully switched from energy-intensive mining systems, it may very well become an industry-standard over time. However, there would need to be some significant changes before this could happen.
Investing in renewable cryptocurrency initiatives
Renewable projects ought not to be overly complicated; they could be basic yet effective. One roundtable participant suggested, "We can develop all the methodologies we want, but we must make it instantly accessible and relatable if it is to have a meaningful impact - even through something as simple as a visualisation of an energy star rating."
It is even a possibility that cryptocurrencies and related initiatives such as mining farms could be obliged to obtain such energy ratings by legislation in the future, much like how UK properties for rent or sale must have an Energy Performance Certificate (EPC). Another simple way to promote lower carbon emissions is for crypto companies to provide a carbon offset feature inside their apps for users to measure their carbon footprint.
The crypto energy crisis can be viewed as an opportunity to make a positive impact on climate change. With Bitcoin's growing reliance on power, investment in renewable projects is more important than ever to combat and even capture emissions. 
One workaround is for miners to switch to 100% renewable energy suppliers as a stop-gap approach, which would slow down the most hazardous types of energy usage, such as coal-burning plants. This approach could also reduce the high carbon footprint of crypto transactions. Nevertheless, using green energy for mining or processing transactions is a shortcut, and real solutions should be found over the long term.
Investment in renewables can be a win-win solution. The industry is well placed to do this, and cryptocurrency mining farms could become the new "wind and solar hubs", even acting as de-facto energy suppliers. In addition, some governments are on the verge of using Bitcoin mining to generate electricity and heat their buildings. For example, in Canada's North Vancouver, the city is plotting to utilise Bitcoin energy to heat almost all of its residences.
The roadmap ahead for the crypto industry
If the crypto community is serious about tackling climate change, it must move away from proof of work to a more sustainable approach. For example, if Bitcoin alone were to make the switch to proof of stake, it could result in reducing more than Argentina's share of energy consumption overnight. "Decarbonising the crypto sector is an issue we believe must be tackled, but equally, it is an issue that must also be demystified", noted the study.
As a significant branch of fintech, it is clear that blockchain technology has an important role to play in bringing about positive change across numerous sectors. However, it's also essential for crypto-related decarbonisation to take precedence now to make a difference before climate change starts taking hold.
The report by Zumo should act as an impetus to transition; there's no time like the present. And as outlined, there are several strategies to reduce energy consumption while still making a profit. So it is imperative for the crypto community to take real action on climate change, as it cannot afford not to act.
What do you think? Share your views with FinTech Magazine on social media!